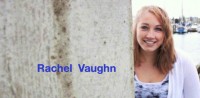 Thea Byrd
March 16, 2012
A video and friends' comments to honor the amazing daughter, friend, and student that we were lucky enough to know: Rachel Vaughn. I'm sorry for all of you, but I'm happy for me. – Rachel Vaughn Comments from Rachel's closest friends: Rachel "Chachel"... Read more »
Elizabeth Fela & Chelsea Norman
March 9, 2012
Amazed at how our OHS foreign exchange students speak English so well?  Elizabeth Fila and Chelsea Norman explore the the usefulness of foreign language credits and how OHS compares to other countries.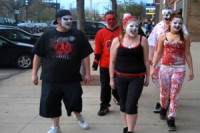 David Jaques and Austin Bartlett
February 22, 2012
Some have heard of them, others, …not so much.  Strange clown-faced gangs or a movement?  Here is a profile of the "Juggalos" by David Jaques and Austin Bartlett.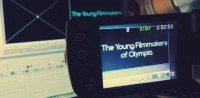 Jonah Barrett
February 6, 2012
Jonah Barrett has great film clips and interviews from Olympia students who work hard to produce entertaining and informative videos, both here at OHS as well as on their own.  Some day a few of these students will be stars, producers, and directors.  Check this out!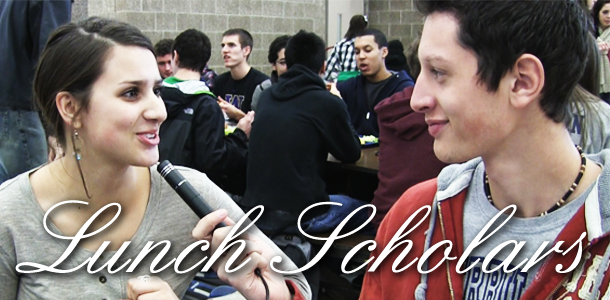 January 30, 2012
Students found Jay Leno's "Jay Walking" videos funny and decided to make one of their own.  As is natural for a comic bit, the creators edited in the funniest responses, with the students' consent. Though there were many correct answers to these pop questions, the comments in... Read more »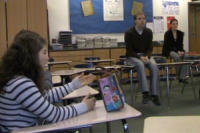 Wes Murry
January 17, 2012
The OHS Young Democrats Club is active!  Students will have an opportunity to work closely with Thurston County Democrats (TCD) and learn about local government, volunteer on campaigns, meet local politicians, and give input to city, county, and state representatives. The OHS Young Democrats Club is... Read more »
Ian Wishart
November 16, 2011
Olympus staffers experiment with green screen effects and make a rap video about our publication. It's called "TheOlympus.Net"   Watch it here, and go to full screen!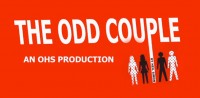 Jonah Barrett
October 29, 2011
After five weeks of rehearsals, the cast of  The Odd Couple  is still laughing! Check out this promo video for the funniest play ever put on by OHS. (Nice in full-screen!)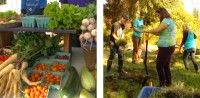 Jackie Pleus
October 10, 2011
An Olympus VIDEO profile!     Watch NOW     (Great in full-screen too.) To all teenagers who don't eat right, and are unsatisfied with their community's way of consumption, listen up! GRuB is a nonprofit organization that recruits kids like you to "grow in a food healthy way," says Kim... Read more »