News Bites : May 1st – May 5th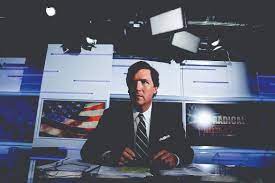 News Bites : Week of May 1st – May 5th
Fox News and Tucker Carlson split ways
Tucker Carlson's career as a Fox News host ended after the Company released him on Monday. His departure comes within the week of Fox News paying $787 million to Dominion Voting Systems over defamatory claims. The news comes as a shock since Tucker Carlson's show was a major revenue source for Fox News with a value upwards of $500 million. As of May 1st, neither party has released any clarifying details about the ordeal.
Washington stops distribution of assault weapons
Washington became the 10th state to ban the sale of assault weapons on April 25th when the government passed the assault weapons bill. The law aims to prohibit the sale, distribution, and import of assault weapons across Washington. Under the new law, the definition of an assault weapon now includes a specific list of firearms, modifications, and general outlines against weaponry designed to fire quickly. Crucially, the law doesn't try to take assault weapons from owners who owned them before the law came into effect.
First Republic becomes 2nd largest bank failure in US history
First Republic Bank has become the most recent high-profile bank to close, marking the 3rd major bank collapse within two months. First Republic has become the second-largest bank failure in US history at $229 Billion. For reference, the biggest bank failure was Washington Mutual which failed in 2008 with an inflation-adjusted value of $386 Billion. In the aftermath, JP Morgan and the Federal Direct Insurance Corporation worked together to purchase the failing bank to secure current bank accounts.