Spotlighting the Fall Play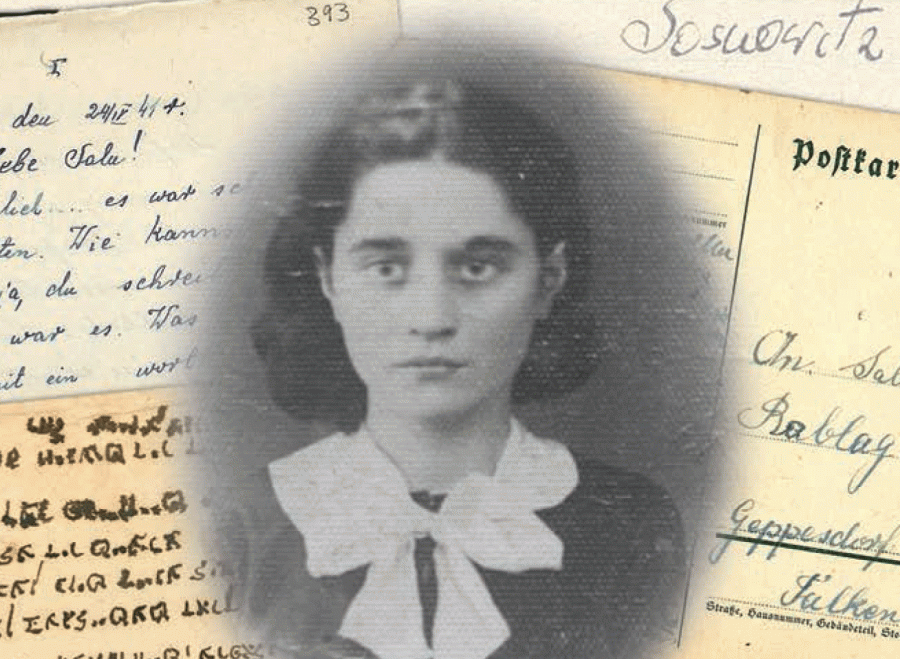 Summer has drawn to a close, punctuated by the arrival of pumpkin spice lattes and a sudden increase in the legging-wearing girl-clan population, and students and teachers alike are settling back into the familiar routine of Olympia life. This year, Oly Bears are adjusting to new experiences, like the abrupt and tragic cancellation of the Spaghetti Bowl, as well as settling back into familiar school traditions. One of these longstanding customs, dating back to the founding of Olympia High School, is the fall play. This year, the students of Olympia High School are putting on Letters to Sala, the story of a young girl's life in labor camps during the holocaust, which was cast on September 17th. To provide further insight on why this play was chosen, as well as the process behind casting and production, I interviewed Rachel Hodes, Olympia High School senior and vastly skilled theater aficionado. I couldn't meet her in person, but upon sliding into her direct messages via Instagram, she gave me a cornucopia of information that more than answered all my questions. Kudos to you, Rachel.
First, Hodes gives me the lowdown on the plot of Letters to Sala. "It's a show about Sala Kirschner (a real person who is still alive today – she's 92). Sala survived 7 labor camps during the Holocaust and received and kept letters from her family and friends during that time. She survived the war and married, and years later, she shares the letters with her daughter, having never spoken about the experience until then. Her daughter and granddaughters struggle with whether to put the letters in a museum because of their historical significance or to preserve their family histories for themselves." Initially, it might be a concern that the historical weight of the play might not be accurately construed or well-received; either the audience or the actors might not fully appreciate the subject matter. Hodes, however, is confident that Letters to Sala is the right choice for the OHS drama program. "One of the things I really love about the show is that it shows how individuals were impacted by the Holocaust – I think people watching it will be able to see this huge historic tragedy from a narrow perspective, which makes it not as overwhelming. The show isn't designed to be a "tragedy," it's designed to tell the story if this one really incredible person. It's not written specifically for students, but it's definitely an important show for high school students to see. Additionally, as one of the only Jewish students in the production, she offers an important perspective as a community liaison between the students and the subject matter, as well as a seasoned thespian. "I've been acting since I was in preschool," Hodes says "but recently I've been doing a lot more technical theater as well, and this is actually the first show I've acted in in a while! I'm excited though."
To aspiring thespians, Rachel advises "You can't get a part if you don't audition! It's so so easy to be involved in theater (and so so worth it), and the first step is being willing to put yourself out there and try new things!"
It may be initially shocking that the theater kids of Olympia High School are taking on something as tragic and impactful as the holocaust, but it comes as a great reassurance that with people like Rachel commandeering the production, the final product will likely be both informative and moving. If anything about this piqued your interest, the play opens on October 21st, and I'm sure it won't disappoint. And even if you missed the audition deadline, future OHS theater kids, never fear. There's always the spring musical.
About the Contributor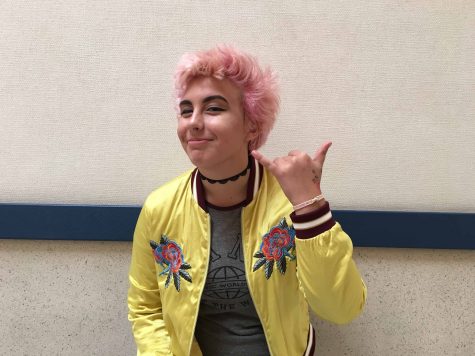 Kameko Lashlee, Writer
My name is Kameko Montana Lashlee Gaul, I'm a sophomore here at the lovely institute of Olympia High School and an aggressive cat person, and I would...