Taking the Stage to the Screen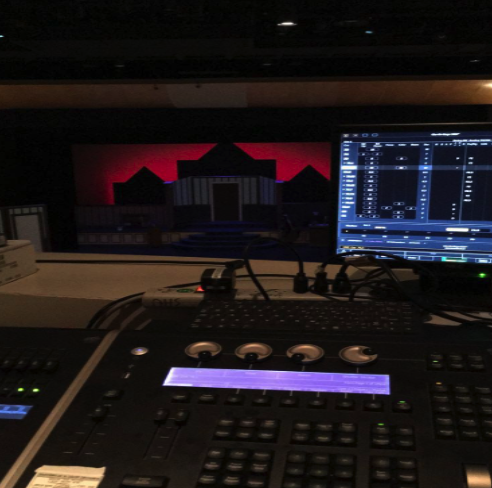 Since March 16th, the Olympia High School Theatre Arts Department has had to postpone their in-person performances and rehearsals until further notice because of COVID-19, moving to Zoom to continue making their amazing work. Putting on a show requires bucketloads of teamwork and communicating with others, something OHS has seen this group succeed many times over the years. Hands-on jobs and close quarters are things to be expected in this area of work, 
     "You know, I think that theatre can exist anywhere there is a performer and an audience member," says Dallas Myers, Theatre Teacher and Director at Olympia High School. Myers has been teaching the theatre scene for 11 years counting but has never quite been a part of trying to coast through all of it online before until just last spring. As expected, the overall process of the setup and opening for their new play turned radio of 'The War of the Worlds' had to be changed and modified through it all. "The hardest part is that the rehearsal is very much based in relaying information to an actor and then releasing them to take up most of the practice on their own," he states, referring to the frustrations this barrier brings. Through it all of it, Myers ended off on a sweet note, voicing that his students are "a little piece of my 'normal' and I'm deeply grateful for them." Myers continues to show passion about his job throughout these hard circumstances.
     With the change in scenery of the Performing Arts Center to their own homes, certain responsibilities and steps have had to be eliminated altogether for the cast and crew. The entire list of things that must be done for a performance to be up to standards and succeed should be pages long but fortunately, it looks like the virtual options have lessened some of that work. Nick Zimmerman, a member of the cast in 'The War of the Worlds' says that "performing in person is much more difficult than performing in a radio show. We didn't need to memorize anything from this show because it was all audio recorded with no video, so we were able to just read the lines as we recorded it." According to Zimmerman, the timeframe in which rehearsals ran through has been morphed as well, switching from a few months to only 2 weeks. Zimmerman also adds that at the end of those weeks of work, a fun little treat was given where some of them stayed "in the zoom call and played Among Us, a popular multiplayer mystery game, with Mr. Myers." 
     Esther Cabotage, production and stage manager for 'The War of the Worlds' mentions that turning all of their work online has "been less stressful than being in person" but is also strange without the physical aspect of "running around looking for props or taking notes about movements." Having been in theatre for 4 years now, Cabotage has done some work similar to this in her Advanced Theatre class last year but still not quite to these limits. This truly must be a new experience for all of them. Even with all the changes, the audition process can still be scary and foreboding for most people, some even having real troubles such as stage fright, but Cabotage still insists that people shouldn't be afraid, even with turning online, and that it's simply a "new experience for everyone and this community is filled with amazing and welcoming people." 
     The very thing that remained the same, all three of them claim, is the feeling that comes out of teaching or being with those talented students. Whether it be through; a screen or on the actual stage, the sense of community and belonging follows this group in their own little ways. Like many other clubs and activities, theatre is just another way students across the world show their skillset and really come alive through their performances To be able to transform yourself into someone else or take on a series of jobs assisting those who can is something truly unique and this group at Olympia High School proves it. So consider going out there and be apart of this delightful group of people no matter if it's online or not, because like Myers says, "Theatre though, like life, is a journey; and this time period – no matter how difficult it is – is just a part of that larger journey."