Club Feature: Feminism Club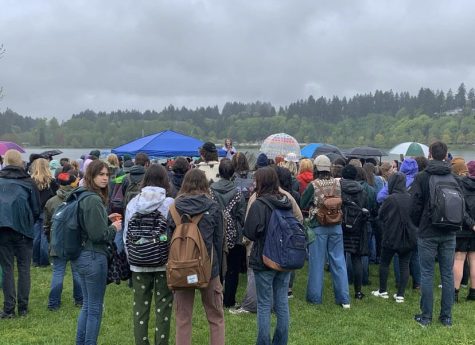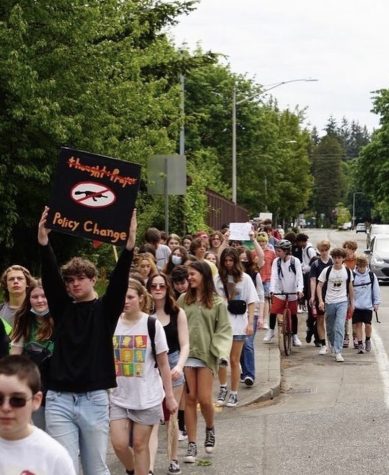 During the pandemic, Covid took a hit on  Olympia High School's Feminism Club but determined students brought it back in full swing. Just in the last year, Feminism Club made several notable accomplishments.
They aided in the organization of two walkouts; one for reproductive rights led by members of the club and another for gun control, led by the co-officers. Both gained local coverage and the gun control walkout gained national coverage as well. This student-led club also had an impressive turnout for their hygiene and sanitary products drive. 
Leila Chavez, Feminism Club Co-Officer, enlightens us on Feminism Club's methods as she explains the importance of education within the club. She states education promotes members to "branch out into [the] community and make a positive difference." OHS Feminism Club has created a space of passionate youth by prioritizing learning during club time.
Chavez touches on the "Friday Feminist of Focus," where they discuss one feminist in history at every meeting. Feminism Club often prioritizes the historical sentiments of the feminist movement. They create zines in remembrance of the 90s feminists who used zines as a method of activism. 
Margot Chartock, an avid Feminism Club member, adds that the Friday Feminist is to "talk about people who usually don't get the spotlight." Giving a voice to those who aren't heard is the main part of Feminism Club's mission. Both Chavez and Chartock remarked on the community and the importance of connection and safety. Room 112 becomes a safe haven for many teenagers during Bear Time A every Friday. This is a place where people gather to learn, speak their minds, and make a difference.. 
This upcoming year, Feminism Club plans to continue its strong voice and impact in the Olympia community. Keep your eyes peeled for their first product drive of the year; details will be announced in the upcoming weeks.