These iPhone Apps Will Cure Boredom This Summer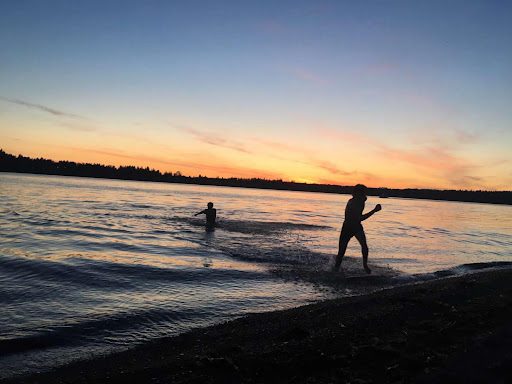 Boredom is a typical consequence of one's inability to find something fun to do, especially during the summer. Most teenagers struggle with this at one point or another; as the hours continue to pass by, you can't help but feel a sense of personal failure, yet you blame this on boredom. "There's nothing to do," and "Everyone is out of town," are a few of your go-to lines. Often, you may spend this precious time during the summer on your phone, scrolling through social media or watching an endless stream of videos. The truth is, your phone is a powerful tool that can be used to make the most of your summer, rather than waste it.
MySunset is one such app that can help. Upon downloading, you enter your current location. The app gives you a week-long forecast with information on cloud cover, percent chance of precipitation, humidity, wind speed, and temperature. The most valuable tool within the app is the color-coded percentage for sunrise and sunset. For example, a bright red colored square on an upcoming day, followed by 95% would indicate that an incredibly vibrant color will last in the sky for 30 minutes or more. Imagine that this summer you are laying around with nothing to do, and open your MySunset app. A 100% sunset is taking place that night with transitions between colors and 30+ minutes of last time. You plan a watch party with friends and family at your favorite lookout spot, and make an amazing memory. 
VSCO is by far the best app for photo editing on the go; if somehow you do not have this app, you should. Although it has a membership style upgrade, the free version offers a large variety of filters and unique ways to make your photos look the best that they can. It also functions as a social media, however it is different from typical photo sharing platforms. Your profile is essentially a "photo dump", a page of your favorite photos with limited captions and no commenting or visible likes. It is incredibly easy to learn, and is a fun app to have as you can customize your profile in the way that best represents you–without the constant comparisons that you might make while using other social media apps. If you are bored, edit a photo or see what your friends are up to on VSCO.
Poparazzi is a fun photo taking app that encourages you to be with your friends. Unique to this app, your profile is created by other people, rather than yourself. At any time, a friend can come up to you, snap a picture, and post it to your profile. This summer, you and your best friends can create awesome profiles of each other that only you can see. When checking your feed on this app, you are always in for a surprise. It is a simple concept, but is sure to relieve some boredom this summer.
For many of us, summer goes by far too quickly. To make the most of this short break between school years, spend time outside with friends and family. These phone apps may not completely cure boredom, but they sure are fun and unique ways to spend your time rather than spending hours scrolling.