Homecoming
Hang on for a minute...we're trying to find some more stories you might like.
Homecoming is a night where high schoolers have the opportunity to get fancy with friends or with their boyfriend/girlfriend and go to dinner, take pictures, and dance the night away to "Firework" by Katy Perry and "Crank That (Soulja Boy)" by Soulja Boy. There are plenty of 80's movies that depict the special night as an unforgettable experience that brings you closer to the people around you and most times ends with a cheesy life lesson that the main character receives. However, is the homecoming dance at Olympia High School as memorable and unforgettable for the teenagers that go as it is for the kids in the movies?
In the beginning few months of school, one of the main things that's on high schooler's minds is homecoming: who they're going to go with, who everyone else will go with, what the theme will be, what color dress or tux they're going to get, and plenty of other small concerns that seem to give everyone much more stress than necessary. From a student perspective, Homecoming is a break from all of the stress that comes along with the first few months of school. It's a time for the students who are overloaded with the stress of homework, sports, and clubs to forget about all of that stress for one night to let loose and focus their attention onto other things. However, after asking Lily Ngyuen (someone on this year's homecoming court) what her favorite part about homecoming was, she stated, "I liked the dance, but I enjoyed pictures and dinner the most. It gives you the chance to talk to the people you went with rather than having your conversation drowned out by loud party music." Before going to the dance, figuring out the group you are going to go with is crucial. You need to find people that you are going to have the most fun with, and when you do, it will allow you to be comfortable and have as much fun as possible. In picking a group that you are comfortable with, you are ensuring that there won't be any awkward silences or any drama your homecoming night. Though homecoming has always been meant to be a magical night, Ngyuen said, "I think I'll remember my homecoming nights, but it's most the most memorable part of high school. However, it's an awesome part of high school. It's important to me to be a part of these types of experiences at this age and I think I'll remember it when I'm older." Things like homecoming are things that are easy to be a part of and being involved is something that Lily believes it worth it for the experiences that come with it.
On the other side of the scale, homecoming week is a stressful time for the teachers involved. After Interviewing Mrs. Costello (the ASB Leadership Teacher at Oly), she believes that "there isn't one single most stressful thing about homecoming; it's all stressful." Mrs. Costello and Mr. Zarate (the Viscom and Leadership teacher), along with all of the leadership students put in hours of hard work and effort in order to make the dance as memorable as possible. They make sure that things such as Spirit Week, the Homecoming Game, and the Homecoming Assembly are a fun segway into the dance itself. Mrs. Costello said, "I've been planning homecoming dances for years, but each year it's going to be important to someone. It's always going to be someone's first homecoming dance, or someone's last homecoming dance. None of us want students to leave Oly wishing that their homecoming dance was more special." Though it is a stressful time for the teachers, seeing the students at Oly having a good time at the dance makes all of the preparation worth it. Gabbi Beatty (a junior at OHS that is also involved in ASB Leadership) attended this year's homecoming dance and said, "The music could have been better, but everyone realizes that nobody is going to be completely satisfied. Other than that, I thought that the dance was well decorated and all of my friends loved the theme!" Gabbi relayed that the theme of Beauty and the Beast was a huge hit to the rest of the students that brought elegance and youth to the dance.
Homecoming week always seems to go by in a flash, and sometimes it's hard to slow down, take a step back, and appreciate the experiences that are being presented to you. Sure, sometimes things don't go the way you want like the music at the dance, or you spill spaghetti sauce on your shirt, or you stepped in a puddle with your nicest shoes, but having the opportunity to spend times with your friends and take a night to goof off and relax is the perfect time to make memories you'll never forget.

About the Writer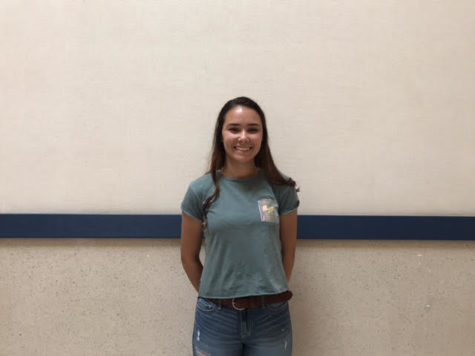 Sophie Nicholson, Reporter
Hello! My name is Sophie and I am a Junior at Olympia High. I am very involved with soccer outside of school, I enjoy outdoor activities, and I enjoy spending...