Scary Movie Guide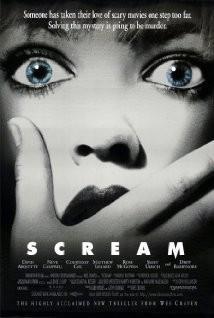 Hang on for a minute...we're trying to find some more stories you might like.
It's finally that time of year, October, where everyone is marathoning any scary movie they can get their adrenaline hungry hands on in celebration of Halloween. Whether it's the new It or the original Poltergeist from 1982, we want them all! Sophomore Bryan Loking says, "Horror movies are definitely a must, and because of that adrenaline rush you get while watching them you stay intrigued and they usually don't become boring." But before you go and shut every light off and get elbows-deep in popcorn, make sure you've got just the right horror movies.
This was a big year for the horror genre. We've had Jigsaw, It, Annabelle: Creation, Get Out, Rings, Mother!, and many more. But are any of these new movies worth your time? Junior Mikey Scafe says, "It was a very good movie, it's honestly not that creepy, but I love the characters." Sophomore Hunter Smaciarz says, "Annabelle: Creation was really good! It was super intense."
A mentionable type of horror movie, not exactly the most popular, would be the nasty, gross, or creepy crawly type. I'm sure a title or two has already popped into your head, like Snowtown, Kuso, or Human Centipede. Freshman Kris Francis says, "Any Saw movie is disgusting and I hate them." Scafe says, "Human Centipede was the grossest movie super unnecessary, yowzas." Francis added, "Contracted was absolutely disgusting but I still recommend it."
But not everyone can handle the sheer terror, hence the softcore horror movies or childrens horror movies. Scafe says, "Monster House is a fun one. I'd watch it with kids." Junior Karlee Mosser says, "The Ring is one of my favorites and also one I'd watch with people who can't handle horror well, or kids."
If you are really into all the guts and gore and not getting sleep for many, many days then try out some classics like Silence of the Lambs, Dracula, Friday the 13th or The Shining. Junior Julie Kamieniecki says, "Woman in Black is an old one but it's on the list of scariest movies I've seen." Scafe says, "The Shining was good in all but the references about it in pop culture are probably better than the movie itself." Francis added, "If I want to just get scared out of my mind I would watch Last Shift, it's a good ol time."
The aftermath of watching these movies varies, it really depends on what you do right after. If you go out into the woods after watching The Woods you might not forget about it easily. But Scafe says, "I just like to go to sleep or shower. If I'm with friends then I'll just hang out with them."

About the Writer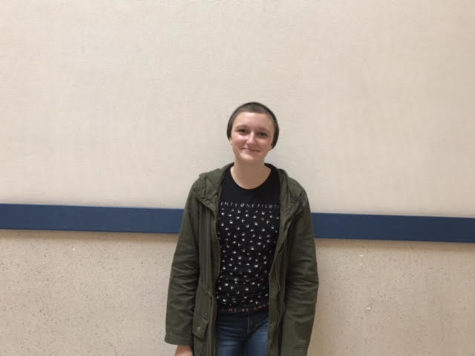 Grace Zook, Reporter
Hi! My name is Grace Zook and I'm a sophomore at OHS. It's my second year of journalism and I plan on becoming editor in upcoming years, because of my...