Black Panther Movie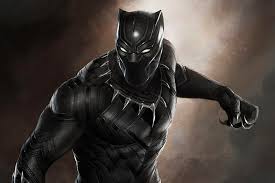 Hang on for a minute...we're trying to find some more stories you might like.
On February 16th, 2018, the new Marvel movie, Black Panther released into theaters and broke records including the biggest non sequel release and the biggest single superhero movie launch in terms of money. Making over $700M in two weekends.
Attributed to this success seems to be not only the quality of the final product but also the social and racial boundaries that have been broken down by this movie. This is the first mainstream big budget marvel movie that stars a primarily black cast of protagonists. It is a refreshing movie full of a dynamic and interesting twists and turns that mostly take place outside of American culture.
The movie itself has received great reviews by both the critics and general viewers, earning the movie the title of 100% fresh by top critics at Rotten Tomatoes. Various views across many media platforms rave about the structure, meaning and action that is presented in the movie. Manohla Dargis of the New York Times writes that Black panther is "A jolt of a movie, Black Panther creates wonder with great flair and feeling partly through something Hollywood rarely dreams of anymore: myth."
Black Panther is more than a movie for a movie's sake though, it's an important dive in  to the underrepresentation of minorities, in the entire film industry. English and Film lit. teacher Mr. Eric Bacobs, when he was asked if he saw the new movie as a big step in the empowerment of modern black men and women, said that "…it's a big budget movie, I think it's going to pull in a lot of money… And so I think it's an important step. In the history of movements, maybe a minor one but it could be a major one, well see.". It's important to know that this hasn't happened before, there's never been such an unapologetically black mainstream big budget movie like this one. There's never been a black superhero for kids to look up to, and we've only recently broken the gender barrier with the mainstream wonder woman movie that had moderate success on the other side of the comic book world. Now young black children get to actually see someone like them, someone not a white guy being a hero on the world's biggest stage.
With all this in mind, The success of the movie isn't seeming to bank off of the popularity of the modern black empowerment as much as they are on the true quality of the movie. Senior Leland Moon said bluntly, "If its a good movie it's a good movie.". The fact that this movie is headed by a primarily black cast is not what they are using to sell their tickets. They've put a large amount of effort into this movie and it's been showing in the box office and in the critic reviews. It is an important movie in the Marvel lor in that the next marvel movie will be a culmination of all the recent previous movies, Infinity War. The fact that they've given this movie such importance is a testament to Marvel and how they are using their popularity for the good of American society.