Academic Decathlon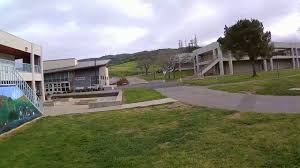 Prue Gibson, Reporter
November 9, 2018
Hang on for a minute...we're trying to find some more stories you might like.
Most of the students at Olympia High school plan on going to college after graduating. When applying for a college one of the main things that colleges look for are extracurricular activities. Luckily for the students at OHS there are many clubs and sports at the school. Colleges and universities are looking for well-rounded applicants. Which means they want applicants to be excellent students, have good test scores, be leaders in their school and community, and be involved in different types of extracurricular activities. What is more critical to the application is not how many activities and clubs a student is in, but rather, what the student does as a member of the clubs and activities. Is the student a leader? Did the student start a new club or organization? Did the student create a new volunteer activity for the school? What schools want to see is how a student has impacted the community through their actions, and how they have grown through their participation. How did this activity affect the student? How has the student's perspective on life changed as a result of this involvement? The answers to these questions, which can be put into any essay, short answer statements, or letters of recommendation, give colleges a snapshot of who a student is as a person.
When it comes to clubs, admissions boards like to see students who are diverse in their interests both inside and outside the classroom. What's important is that they can demonstrate commitment to a cause, group, or interest; and how their impact helped. That doesn't mean you should join every club at school. Involvement and achievement with one or two solid clubs or organizations are enough to show college admissions boards how well rounded you are.
One out of the fifty-seven clubs at OHS that would be beneficial for college is Academic Decathlon. The United States Academic Decathlon organization explains what the club is, "The Academic Decathlon is the only annual high school academic competition organized by the non-profit United States Academic Decathlon Association. The competition consists of seven multiple choice tests, two performance events, and an essay", it is also considered a team sport. This is a great club for college applicants for many reasons. It shows that you developed your character and the skills that will benefit you in school, your career and in life. Skills like commitment, leadership, effective communication, and being able to work successfully in a group. You could advance in your knowledge in science, mathematiques, arts, music, social science, literature, and economics. Each year, the Academic Decathlon selects a new theme for teams all over the country to explore. The theme shapes the entire course of studies. The United States Academic Decathlon organization writes about the skills you'll learn when joining the club, "The more years you participate in Academic Decathlon, the more themes you'll master. And, since our curriculum team develops these themes with special attention to national content standards, you'll find you're becoming not just a more knowledgeable Academic Decathlete, but a stronger all-around student."