A Tree Over a Turkey?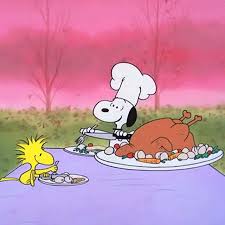 There is a silent epidemic sweeping our nation, an unnatural force, a devastating power that must be stopped: Thanksgiving is falling between the cracks. As the spooky season comes to a close, everyone is beyond eager to put up those lights and start singing the catchy carols. Despite Thanksgiving being the holiday that focuses on family, love, and gratitude; kids, teens, and adults alike are not just skipping, but ignoring, Thanksgiving. Christmas is a widely loved holiday, but what is stopping Thanksgiving from getting the same treatment?
     Throughout Oly High Christmas cheer begins making its rounds as early as November, without a trace of Thanksgiving appreciation. Renee Van Arsdale, a student teacher at Olympia High School comments, saying that there have been, "several students already that [she's] seen wearing Christmas socks and Christmas shoes."  While in contrast, there have been no reported sightings of Thanksgiving socks or shoes. Is the fatal characteristic causing the population to overlook Thanksgiving, the fact that it does not bring with it dancing elves and hot chocolate? Thanksgiving lacks the things that hold humanity's attention longer, despite the true meaning of Thanksgiving. Though both holidays are only officially on the calendar for one day, Christmas encompasses multiple months for many people.  Malia Campbell, one of the most festive sophomores at Olympia High School, laughs as she describes the best part of Christmas as, "just the vibes of it all." For students such as Campbell, the positive connotations of Christmas cause them to begin celebrating as soon as possible. 
     Although all holidays theoretically have positive connotations, perhaps Thanksgiving's flaw is that it provokes just the opposite. Responding to the question of which is the superior holiday Arsdale says, "I don't see the point of flying home and spending money for a day when I don't even eat the food… it's not worth the $800." For vegetarians and those that do not live close to family, Thanksgiving has virtually no appeal. However Thanksgiving is not all about how much you can fit on your plate. "I appreciate the sentiment of being thankful," Arsdale adds. 
     Despite Thanksgiving's downsides, no one has asked if Christmas could be the real root of this problem. Gabby Sacks, a sophomore at Oly High who celebrates Hannakuh recalls, "a couple years ago Hannakuh was on Thanksgiving so we had Thanksgivukkah," Sacks went on to say, "you don't really decorate for Hannukkuh." When Thanksgiving was forced to share a day with Hannakkuh it was still not pushed to the side. Additionally, Hannakkuh does not share the same "holiday season" as Christmas, proving Christmas to be the cause of this epidemic. 
     The allure of Christmas is centered around the journey of getting there: the songs, decorations, present-buying, etc. On the trip to Christmas, Thanksgiving is just a pit-stop along the way. The journey often proves to be more fun than the destination, prompting the idea that the real reason Thanksgiving is being skipped is that it overlaps with an invisible, unspoken holiday- the Christmas "season". This hidden holiday ultimately tramples over Thanksgiving, causing it to slowly become absolute as the rhythm of  "Sleigh Bells" plays in our ears.