The Oscar Award is too Heavy for Women to Carry: Prove Me Wrong.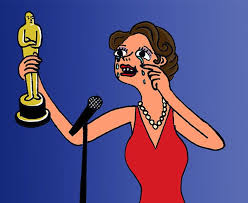 The award ceremony this year was clearly missing one thing: vaginas. Although there's been some criticism from females everywhere over the academy's decision to avoid the women-and the tears- this year, it was clearly the better choice. Little Women was nominated for six Oscars, none being the best director. Jeremy Filmman, a member of the academy says, "I mean the chicks were hot and all, but the title was confusing. Why couldn't it be called 'Little Men'? The few males clearly dominated the storyline anyway." Maybe if Greta Gerwig (the writer and director of Little Women) had spent more time directing the real actors, she would have been walking away with an award. 
     Because women would clearly drag out their speech with sobs and nonsense, this year they were only nominated for 1% of non-acting Oscars. If you ask me, we should get rid of the best actress award altogether, I mean did anyone really understand Judy? It just seemed like she was PMSing the whole time. What about a smile now and then! Todd "Beer Pong Master," Johnson says, "I don't know anyone named Oscar," in response to our questions. 
     The men have been taking home the award for best original score for more than twenty years. Unfortunately, the male winning streak was crushed this year by someone with a very unladylike name. "Hildur Gudnadottir" walked away with the award this year for Jokers music. "Jokers about a man…. so why didn't a man get up to accept the award?" said a confused Ryan Gosling. Don't worry, we'll get 'em next year boys.
About the Contributor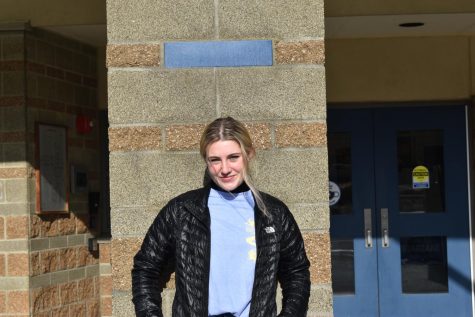 Elena Scott, Editor
Hi! My name is Elena and I'm very excited to be starting my second year of Journalism, this time as an Editor! I have always had a passion for writing,...