Climate Change: How Can We Actually Fix It?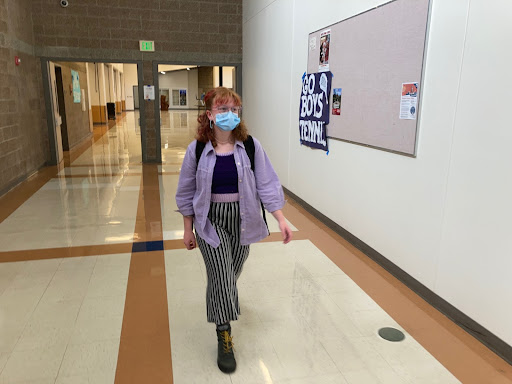 As climate change has become an increasingly pressing problem, people all over the world have been adapting their lifestyles in hopes of doing their part to shrink their carbon footprint. However, often the biggest causes of climate change are not the ones that are focused on. Rather, minor and somewhat insignificant trends seem to take up our attention. Take the anti-plastic straw trend; reusable straws are now a household staple due to concerns that single-use plastic straws are a major proponent of poor marine health. While the trend is well-intentioned, and a good move towards normalizing sustainability, the reality is that our reusable straws really aren't doing much. Less than 1% of plastic in the oceans comes from single-use straws. It's time we focus our efforts elsewhere, with bigger impacts, that will actually help us combat climate change.
Heidi Kirk, Olympia High School's Environmental Science teacher, has a couple of ideas about what we can do to make our planet healthier. "Food waste is a big influencer of climate change," she says. "One that is really tangible, and that we can actually do something about." According to the Natural Resources Defense Council, up to 40% of food in the United States is never eaten. At the same time, one in eight Americans struggles to find enough food to eat. All this excess food ends up in landfills, where it turns into methane. One way to reduce food waste is to meal plan, so that you don't buy food you don't need and may not end up using. Additionally, any excess food should be composted. Compost is a great alternative to artificial fertilizer, which contains high levels of phosphorus. When phosphorus washes off of our lawns and gardens through storm drains into bodies of water, it causes huge algae blooms, which are very damaging to the marine environment.
"Supporting government policies that incentivize carbon-neutral activities or energy or research is really helpful as well," Kirk adds. In our local government, that includes the Thurston Climate Mitigation plan. Hilary Seidel, an Olympia School District Board member, worked on the plan, which contains helpful information such as a list of actions that were developed through research and youth surveys. "Your carbon footprint is made up of a million little decisions," she says. "As an individual, you can choose to eat food grown locally or walk to school. As a district, we are working on installing solar panels on our buildings and getting electric school busses." The goal of the Thurston Climate Mitigation plan and the plans put forward by the school district is to reduce carbon emissions in two major areas: building and transportation. These two sectors are among the biggest emitters, which is why it's important to be mindful of energy usage at home and when driving. "Another way to get involved is to join the youth division of the Thurston Climate Action Team," Seidel adds. "Advocacy in the government is crucial to helping solve climate change. As advocates in the government, we can help other districts, counties, or cities adopt some of our policies, or new policies that will lower carbon emissions."
Leah Major, the OHS Climate Action Club President, has a couple of suggestions for how to make sustainability easier and more fun to practice. "Do a lot of reusing," she advises. "It helps you be creative while also reducing what you put into trash and recycle bins in the first place." Up-cycling old clothing, making paper out of old homework, using discarded cardboard to make room decor—these are all ways to keep waste out of landfills and find a new hobby at the same time. "Two great resources right here in our school community are our Climate Action Club and Earth Corps," she says. "Earth Corps focuses a lot on keeping our school and environment clean, while Climate Action Club focuses more on education." Both resources are a great place to not only socialize and have fun with classmates, but to help our planet at the same time.
"We have a responsibility to take care of the world around us. If we are borrowing something from a friend, we take care of it to return it the same way that we found it. It's the same with the Earth," Ms. Kirk says. "We are using this earth right now, but it's not ours. It's something we will pass on to future generations, and something we need to leave better than we found it."