Spicy sweets, treats, and plenty more to eat at Schwartz's Cafe
Schwartz's café, owned by San Francisco Street Bakery, is located on 124 4th Avenue East in Olympia, Washington. The local business has flavorful pastries, calming music, and a welcoming staff. There are dozens of choices to choose from in this quaint corner building, ranging from $1.95 to $11.95.
Heading into the café, a Chai espresso, an Americano, and an Apple flavored Bear Claw were selected. The drinks and pastries are relatively cheap and happen to be the ideal cost for a student. 12 ounce drinks were ordered, with the Chai espresso being $3.95, the Americano being $2.95, and the bear claw being $3.75.
The Chai Tea is made with a homemade chai blend, steamed milk, and a little bit of cinnamon on top. The Chai has a muted sweetness, but does have a flavor breakthrough with the layer of cinnamon atop of the tea. The tea is served in a colorful, seemingly handmade mug like the rest of the cafes' beverages.
The Americano, made with two shots of espresso and hot water, has a pungent taste. The minimalist drink will start up the brain. The drink is an exceptional drink for coffee lovers and students trying to study.
The Apple Bear claw is light and flaky with a cinnamon apple filling. It has a pleasant aroma, and is baked fresh up at San Francisco Street Bakery.
The café also offers vegan options for pastries such as a tofu cashew curry spread, bagels, macaroons, mousse, and peanut butter and jelly sandwiches.
Ilaana Peritt, who has worked as a barista at the café for over five months, says her favorite drink is a cold brew with cream and a shot of caramel. She says that the café is busier on the weekend, but it's still a great space for quiet study sessions. The café does not have many activities, but Peritt hopes that it will do a music night soon.
Peritt says being a barista in Olympia, you'll learn a lot more about how to work as a barista than any other state. The customers are always happy to be on the receiving end of a coffee. "Come to Schwartz's [and] come support your local businesses." Peritt stated.
Leave a Comment
About the Contributors
Jolyon Hosmer-Cope, Journalist
Jolyon Hosmer-Cope is a first-year journalist for The Olympus, a student newspaper. He finds excitement in writing and acting. He also loves producing...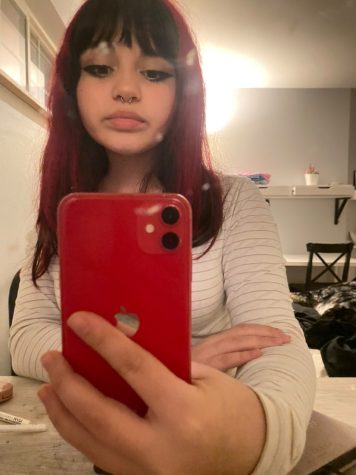 Madilyn Reiman, Journalist
Madilyn Reiman is a journalist and photographer for Olympus. When she's not working for The Olympus, she enjoys spending time with friends and family and...