Slavery: Legacy Lives at OHS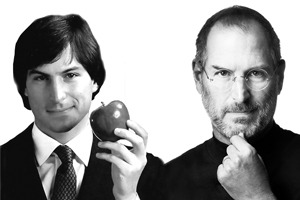 Corbin Foster
November 2, 2011
On Wednesday afternoon, October 6th, Steve Jobs passed away after a long struggle with pancreatic cancer. Jobs' death, like the majority of his life, has been wildly publicized, but what impact will it have on students at OHS? Look around the room. Chances are your eyes fell on something with an apple logo, which demonstrates the incredible impact that Jobs' work has had on every one of our lives.
Thirty years ago, the young entrepreneurial Steven Jobs started a computer company called Apple. Back then, as you may already know, computers looked nothing like they do today. Bigger than a desk, computers were far from portable the portable devices they have become. It was Jobs' vision to see the computer become personal, accessible, and useful—an indispensable tool for people of all walks of life.
In the relatively short span of his career, Jobs watched as his vision came to life, and eventually surpassed what he ever imagined. Although he founded Apple, in the mid 80s he was pushed out of the company by the board of directors. He went on to found NeXT, a computer platform development company. In 1986, he acquired a division of Lucasfilm that would later become known as Pixar Animation Studios. He eventually became one of the largest shareholders of the Walt Disney Company, at 7%, and served on the board of directors. In 1996, Apple bought out Jobs' NeXT company, and he regained his position as CEO of the company in a year later. The rest is history.
In the past 10 years, Jobs has been the brainchild behind two of the most influential inventions of the entire decade: the iPod and the iPhone. The iPod commercialized Mp3s, pushing the music industry (somewhat forcefully) into the digital world, while the iPhone made smart phones accessible, user-friendly, and highly desirable. Never before the iPhone did couples sit idly across from each other at restaurants, twiddling their thumbs on their phones instead of making conversation.
Jobs' entrepreneurial vision has truly transformed the way we live. Apple will continue to carry out his vision, bringing the latest technology to our fingertips. Although the world has lost this great visionary, his legacy continues to thrive. Rest in peace, Steve.