Bear Who? Bear Crew.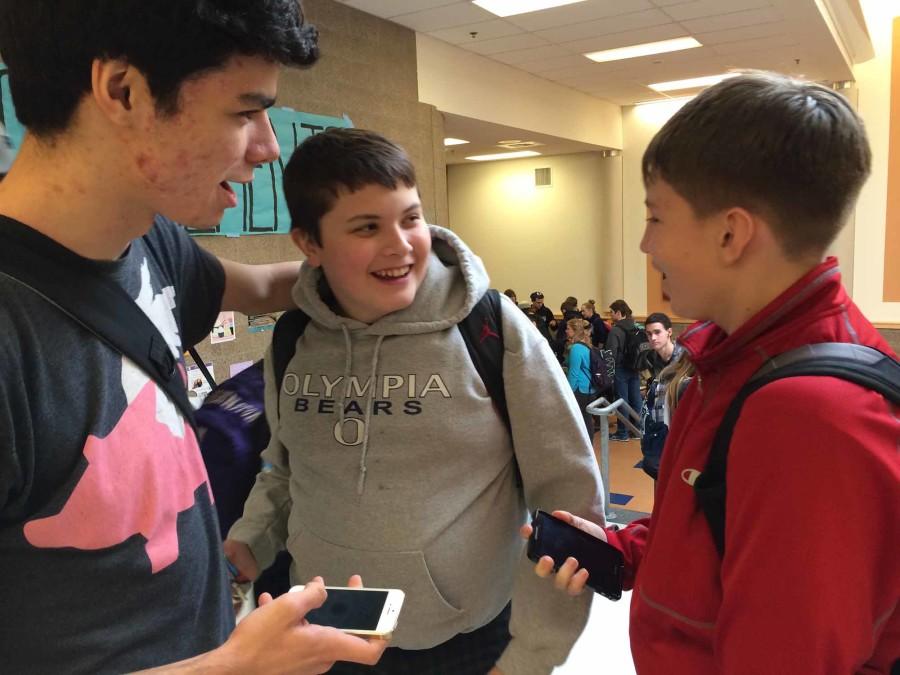 Aldo Barajas, Staff Writer
February 3, 2015
Many people have heard of OHS's Bear Crew and know that it is club devoted to helping students adjust to high school life. Bear is in fact just OHS' unique way of saying Link Crew which is a nationally recognized student leadership club present at most schools. The main focus of Bear Crew is on helping with the incoming freshmen class as well as new students and easing them into their new way of life with the least amount of trouble possible. They help from early August when Bear Crew leader training starts and continue throughout the year. There are two teachers that are in charge of running Bear Crew and that is Mr. Schaefer and Mrs. Costello. Bear Crew has been growing and evolving for four years now, and there are new improvements made every year.
Bear Crew is made up of students in the junior and senior classes. They are recognized by teachers as students who would be good mentors and teachers able to help new students transition. Bear Crew leaders are well-rounded coming from all walks of life, some focused on sports, school, arts, or other extracurriculars. They go through an application process and are selected by Schaefer and Costello in May/June the year before they officially become members the following year. There are two days of training, ten hours each in August that each member must first attend where they learn all about what to do on the freshmen orientation day.
Bear Crew breaks the new students up into groups of eight students to two leaders usually. The leaders are usually one boy and one girl, one junior and one senior. The students are a random group selection that are a blend from all the different schools that flow into OHS as well as an even mix of boys and girls. They bond together throughout the year when they can meet and work together providing help to the freshmen whether that be about social, school, or other issues or questions the students may have.
As finals approach, Bear Crew also does a tutoring program in the days before finals to help freshman in all subject areas taught to them. They are after school and free so they are easily accessible for freshmen to take advantage of. Junior Colton Haisch tells a little bit about the tutoring saying, "It helps with studying and getting to talk to older [students] about what to expect. The days before finals we have all of the bear crew leaders help with their special areas."
One of the new problems that Bear Crew is facing this year as a club is they need more time to meet and check in with the students throughout the school year, but have no time during school to meet the leaders with the freshmen class. There is no way they can make an after school mandatory check in with the entire freshman class, so it has to be during school hours. Bear time was thought to help provide a time for this to occur, but Mr. Schaefer explains that, "We thought it would help us, but if you take 600 kids (150 leaders, 450 freshmen)…because a lot of the bear leaders are leaders of other clubs…the administration won't let us just dedicate any bear time, so there's not time for us to do it."