Covid's Big Impact on Small Businesses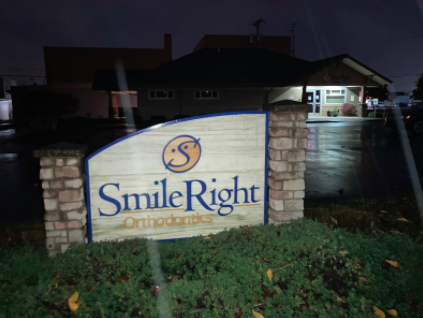 With the onset of the coronavirus pandemic, thousands of businesses all across the country were placed in difficult circumstances they could have never imagined. As questions and debates erupted, many people turned to local and state government officials for guidance. In response to this global health crisis, multiple states across the nation decided to shut down and put numerous restrictions in place in an effort to mitigate the spread of Covid-19. This action affected people all across the nation, disproportionately affecting small businesses. Nearly 100,000 businesses that temporarily shut down due to the pandemic have permanently closed their doors, with experts anticipating many more to come (Fortune.com). 
     While some people thought that shutting down the state was an act of government overreach, others believed this to be the proper course of action to slow the spread of Covid-19. On March 19th, 2020, Governor Inslee announced a statewide shutdown of all restaurants, bars, and recreational facilities in addition to placing limits on large gatherings. Despite the first shut down only being scheduled to last for two weeks, it became repeatedly extended, making it unclear when it would be lifted due to the unpredictable nature of the virus. Within months, the shut down's effect on small businesses found itself at the forefront of this discussion. "Primarily it was inconsistent," Jennifer Penrose, owner of Penrose & Associates Physical Therapy in Lacey, WA remarked, "if Home Depot and Walmart and Costco can be open [while] following protocols, then small businesses should be allowed to do the same." While Penrose & Associates Physical Therapy was considered essential during this crisis, they still experienced a substantial loss "due to elective surgeries shutting down" as well as the general public's concerns of leaving home. Additionally, many people didn't know how long the shutdown would last, leaving small business owners confused as to when business could resume operations. SmileRight Orthodontics, owned by M'Lissa and Alex Solis, was considered non-essential and, as a result, was forced to close for two months. "Because many businesses were shut down for an extended period of time," M'Lissa Solis began, "it was vague as to when operations could return." 
     To prioritize the health and safety of both employees and clients, many changes had to be made in order to accommodate the new guidelines set forth at both the local and state level.  "We had to make significant physical changes to the layout and patient flow of our office to satisfy the newly recommended Covid-19 risk protocol," M'Lissa Solis remarked. These changes included but were not limited to mandatory masks, screening for potential symptoms, and a reduced amount of people in the office at a time in order to follow social distancing guidelines.
     Both Penrose and Solis remarked about how the Paycheck Protection Program (PPP) loans tremendously helped their businesses during this unprecedented time despite problems associated with applying for the PPP loans from the federal government. While the money for these funds eventually will cost taxpayers, the support helped keep many small businesses afloat for a period of time. Solis believes that "the state really tried to accommodate as best as possible [for] the financial needs of small businesses. Grants were readily available for employers, and the unemployment benefits were enhanced for employees." Not everyone, however, was satisfied with how the state responded to the pandemic. The differences on how each state handled the pandemic shed light on how much influence both state and local governments have on people's lives. 
     MaWhile many small business owners were satisfied with the procedures set in place by government officials, many experienced devastating losses as some were forced to close down from lack of business. Medium and large businesses were not exempt from losses as well. During the pandemic, the Seattle City Council passed an historically high tax. In response, a startling number of businesses, small and large alike, have decided to close or leave Seattle, some siting this tax as the local government failing them. Despite reporting that this tax is for more Covid-19 relief funds, there may be more devastating consequences in the future if this trend continues. Over seven hundred businesses in Seattle were affected by this new tax and many are reportedly leaving in the future, including Amazon, which provides over fifty thousand jobs in Seattle alone. Additionally, over a hundred businesses in Seattle alone were forced to close due to Covid-19 and the increasing tax rates. Due to the unexpected nature of the virus, a new normal is expected as people anxiously await a vaccine. With the restrictions for businesses continuing to evolve and the number of Covid cases continuing to fluctuate, businesses may be navigating more restrictions and guidelines from government officials even further into the future.