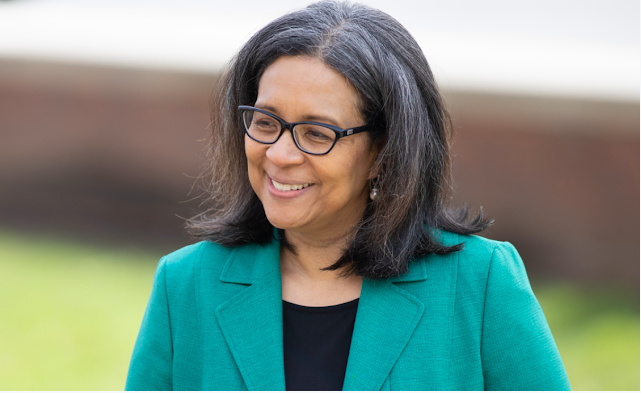 was     Olympia lies in Washington's 10th congressional district and with the November 3rd Election, voters are to decide between which representative they want in office, Beth Doglio or Marilyn Strickland. They are both democratic candidates, however the small differences and similarities between them has made voters realize the political diversity within the Democratic Party, and has puzzled them on who to pick.
     "We only have one planet and we are past due to its rightful treatment" says Helen Hauschka, Senior at Olympia High School. For Beth Doglio, her main priority is climate change and Strickland agrees to an extent. The two fundamentally agree that they will introduce legislation that will hold polluters accountable, build a clean energy economy, and reduce carbon emissions. Strickland's main priority is building an inclusive economy, which means supporting raising the minimum wage, supporting a national paid family leave/sick policy, and advocating for a universal basic income to provide Americans with financial stability. Doglio's main issue on the economy would be raising the minimum wage. Both agree that we need common-sense gun laws, such as banning assault-style rifles and high capacity magazines, as well as implementing more extensive background checks and gun registrations. "I always see the homeless near multibillion-dollar company stores and restaurants, money shouldn't be an issue with this, we shouldn't let this happen" Ethan Condio, Senior at OHS The homelessness crisis is a topic on which both sides agree is a priority, both believing that everyone no matter how poor, deserves a home, and both support federal funding to provide housing to anyone who is in need of it. When it comes to healthcare, Doglio wants Congress to pass Medicare for All, creating a public, single-payer system where the government provides health care coverage for everyone. Strickland has a similar approach, but she aims towards raising the age where young adults can stay on their parents' policies from 26 to 30. Then, to lower the eligibility for Medicare from 65 to 55, while adding a public option to the Affordable Care Act.
     Strickland began her political career in 2008, serving as one of Tacoma's city council members. Only two years later on January 5th, 2010 she became Tacomas 38th Mayor. While mayor for two terms, Strickland grabbed a wide array of accomplishments from creating more charging stations for vehicles, taking Tacoma out of an economic recession, raising Tacomas solar energy use by 26 percent, passing universal background checks for firearms in Tacoma, and her most highlighted: raising Tacomas High School graduation rate from 55 percent to 89 percent. Marilyn Strickland is also the first and only African American woman as well as Asian born woman to serve in that position, and the same will be if she wins her representative race.
     Beth Doglio began her political career during the 1988 Democratic Party presidential primaries, she was a state director for then Illinois senator Paul Simon's campaign, she has been a community organizer and was the founding executive director of the NGO Washington Conservation Voters. She is currently a representative of Washingtons #22nd legislative district. Doglio is a progressive Democrat gaining endorsements from Bernie Sanders and Alexandria Ocasio Cortez. Beth Doglio is also openly bisexual. 
     Washington is made of 10 congressional districts, each district's voters elect a 2-year term representative that is sent to the House of Representatives. The tasks of a representative include introducing bills and resolutions, offering amendments, and serving on committees. More information on the two can be found at stricklandforwashington.com and bethdoglio.com