New Legislative Equity Bills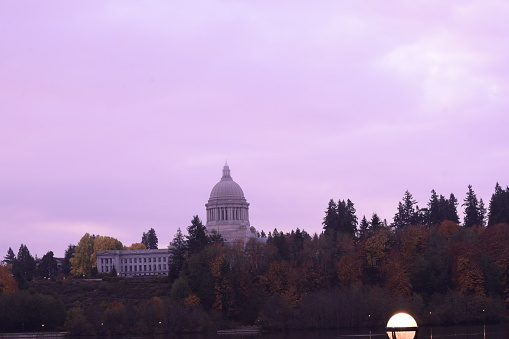 As the Washington State Legislature officially started their session on January 11th there are countless hearings and bills being proposed on how lawmakers should better society. Something important to many Americans is the idea that the laws are created to be equal and just. With the recent Black Lives Matter movement, Coronavirus pandemic, and storming of the United States Capitol, it is clear that this is an important time for change.
Senate Bill 5052 is "an act relating to the creation of health equity zones." A health equity zone refers to certain geographic areas that need help with issues like chronic and infectious diseases or newborn health complications. The goal is to find these areas and eliminate their health disparities. The Department of Health would use their current Washington Tracking Network to find these places in need and contact their community organizations to address their most urgent needs. Based on information from the hearing, a consensus was made that building partnerships within a community is essential for the bill to succeed. Senator Karen Keiser summarized the actions as "a community based approach with local leadership that has the ability to actually make changes in communities."
A bill that stands for the implementation of an environmental justice task force, SB 5141 aims for "the fair treatment and meaningful involvement of all people regardless of race, color, national origin, or income." The task force's job is to bring environmental justice into future state business like creating measurable goals for reducing these health disparities in communities and finding the best practices for increasing impactful and inclusive neighborhood engagement that goes beyond barriers that come due to race, color, ethnicity, religion, income, or education level. In a hearing Senator Rebecca Saldaña said, "this bill is needed to level the playing field and create real accountability. This work is long overdue. Now is the time for the committee and the Legislature to act on this issue."
Popular in legislation right now is equity, cultural competency, and dismantling institutional racism in the public school system. SB 5044 adds equity, diversity, inclusion, and anti-racism to existing training for school board directors, district staff, and school staff. In a hearing, those who testified for the bill thought that these educators and staff needed to be equipped with training for their students of color. This will help students feel more safe and understood within the walls of our public schools. They stand with the idea that "disparities in graduation rates, discipline, and access to AP courses are rooted in institutional racism." Those who opposed the bill replied that "there is no systemic racism in this state except for the identity programs in schools." Sorting all of these problems through a view of equality will only hold students back. Schools are meant to teach their students about the basic educational standards such as mathematics, science, and english. We first need to focus on these basic standards before we introduce various new ones.
It's essential that we recognize our hardworking lawmakers and all that goes into changing our state for the better. Problems like systematic racism and relief for communities in need won't go away after just one session. Constant adaptations will be made in years to come and all voices will be heard.