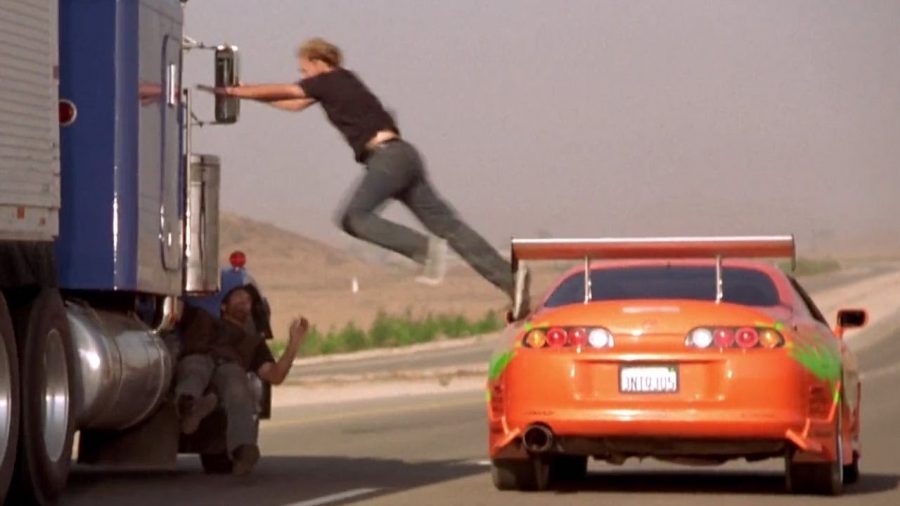 The holiday season is here, which means at least 20 new songwriters are taking a stab at creating the new hit Christmas album and people all over the world are putting off their holiday shopping until the last minute. It just so happens that along with those, two brand new gaming systems that are ushering in the next console generation, the PS5 and the XBOX Series X. And with the launch of these systems comes the thieves looking to capitalize on the extraordinary demand that comes every few years with new and hot hardware releases-including looting the consoles straight from on-the-move transport trucks in absolutely crazy heist operations. 
Police in the UK, where these heists are taking place, are now officially calling these particular types of thievery "rollover raids" according to BossHunting online newspaper, which strikes to mind any of the numerous scenes from the hit movie series, The Fast and The Furious. A handful of cars (though sadly not neon-colored sports cars) descended upon trucks carrying shipments of goods and boxed them in on all sides. The car in the front positions itself there to stop the truck from accelerating and another few cars place themselves on both sides to stop the transport truck from switching lanes. This is all while the last car trails behind the truck to steal the consoles. 
This is where a daredevil thief just like Paul Walker's character from Fast and Furious, Brian O'Conner, will climb on top of his car and jump to the moving truck at highway speeds where he will unhook the back of the truck to throw the merchandise back into the trailing car. The cars then immediately drive away from the scene and disperse. Since the beginning of the year, police around the world have been made aware of 27 total heists that have occurred. This news is particularly shocking to most, just like Michigan University student Ryan Dahl who "had no clue about any of this but it sounds like something straight out of a blockbuster movie, it's crazy." This is also occurring for a launch that is already gone quite terribly with the PS5 stock selling out in seconds upon release which leaves people like Ewassaset Bardy, an Okemish High School graduate who jokes "I get being eager and desperate, and I'd even consider joining one of these heists if offered, but that's just hurting everybody else who is willing to buy one." 
Thieves in the US are committing their own crimes, paralleling them with those happening everywhere else. They instead are on the prowl for assorted electronics that are delivered by last-mile shipping companies like UPS or even FedEx. NBC Washington confirms that the FBI is currently investigating robberies of couriers in Washington D.C. and Maryland. And in one of the cases, the thieves were shown to have told the driver of the electronics that they were specifically looking for Playstation 5's. 
If you find yourself in the market for a new PS5 this holiday and decide to have it shipped directly to you, maybe consider yourself lucky if it arrives