Vaccines Now Mandatory For Washington State Teachers. Students Next?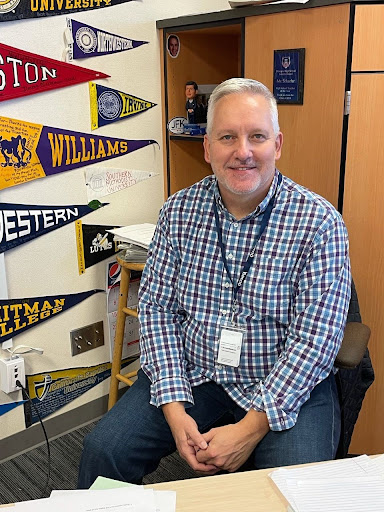 Beginning this October 18th, all Washington State teachers and school employees (including those at OHS) can be terminated if not fully vaccinated against COVID-19. Per new state requirements issued by Governor Jay Inslee this August, teachers had until October 4th to get their second dose in order to be in compliance. Despite the political debate surrounding COVID regulations and our government's authority to enforce them, this mandate seems to have been a non-issue for OHS students and staff. 
In regards to the mandate, Dr. Marco Viniegra, Assistant Principal at OHS, stated that "I believe everyone has been fairly compliant. I have not been made aware of any issue so far". Viniegra added that if any staff member chose not to comply, "there are multiple steps. Number one would be to see if this is due to a reasonable exception. Is there a health concern or is there a strongly held religious belief. If those accommodations cannot be met, then we have to follow the law and the law is fairly clear". He goes on to say, "I think vaccines are some of the safest technologies we have. The COVID vaccine has been tested on hundreds of millions of people and is incredibly successful and safe. I think it's a reasonable expectation".  Mike Shaefer, OHS Government Teacher, goes on record saying "I believe it's our responsibility as educators to provide a safe and healthy environment for our students, and so I am in full support of the mandate". 
Now that Washington school teachers and staff need COVID vaccinations to remain employed, where does this leave students? The state of California became the first to add the COVID-19 vaccine to the list of mandatory vaccinations required to attend school in-person, which is expected to apply June next year (gov.ca.gov). Shaefer, when asked about the possibility of a similar mandate here in Washington, expressed concerns about "the complexities of it in terms of access to the vaccine, and the role that parents play in the decision-making. I would hate to see a kid denied access to education without being a part of the decision. That said, there are a lot of other vaccines that students are required to get in the first place". 
Washington state already requires a long list of immunizations in order to attend public schools, including shots against Hepatitis B, Polio, Chicken Pox, Tetanus, among others (doh.wa.gov). Shaefer adds, "I would absolutely support adding the COVID vaccine to that list of required vaccines. But as you know, there are some exceptions that students can get even on those required vaccines. I think I would support adding it to that list under the same conditions". When asked a similar question about a student COVID-19 vaccine requirement, Makai Duran, OHS Senior, said that he "would support that. Maybe because I'm already vaccinated, but I think it would just make everyone safer like every other required vaccine".