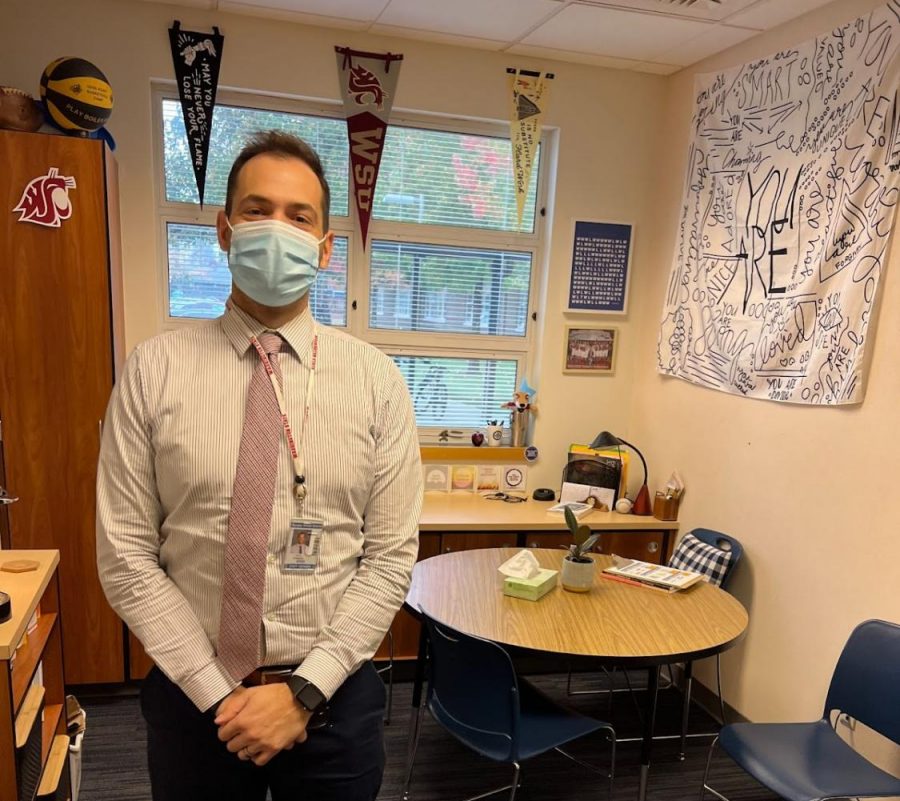 As COVID-19 cases continue to rise, the search for new preventative measures has continued at the same rate. A common measure taken by states, counties, and cities around the United States has been a proof of vaccination or a negative COVID test. For many businesses, events, and some schools, a proof of vaccination is required to enter. Although right now businesses operate on their own basis, businesses are slowly starting to require it. King County has started this process as many businesses and schools require some sort of proof and King County Parks and Recreation requires them universally. Cindy Walker, Vaccination Card Checker for the King County Aquatic Center, says "restaurants, King County parks, and even some stores now require proof of vaccination." Walker is in charge of checking vaccination and handing out vaccination proof cards at the King County Aquatic Center. Right now King County Parks provides a card with a chip when proof of vaccination is shown. This chip can later be scanned to truly require vaccine verification before taking part in any indoor King County Parks and Recreation activities or locations. 
As businesses all across Washington have started requiring vaccination cards, schools have ventured into the touchy subject. Although teachers have been required to have their vaccination for months, students have not had the same obligation. However, as COVID cases continue to rise, schools have started looking at ways to keep students safe as well. Andrew Renninger, Senior at Olympic High School, says that his school "now requires vaccination or negative COVID tests" in order to attend school. If you can't provide either, you "aren't allowed to come to school," he says. Renninger says that students are able to get free tests after school so no one has to worry about being completely excluded. Although Renninger can see why some people find it controversial, Renninger Finds it "a great first step," and he even finds it "a bit overdue."
This doesn't mean that all high schools within Washington state will have the same rules. As of right now, it is purely district policy and according to Jake Tyrrell, Vice Principal at Olympia High School, there "hasn't been any discussion of similar protocols." Tyrrell says the Olympia School District will "continue to work towards keeping its students and staff safe". Tyrrell says that he hears Patrick Murphy, Superintendent of the Olympia School District, frequently talk about science and what we know about COVID-19. Tyrrell is more than confident in the Olympia school district in keeping our students, staff, and families safe in such an uncertain time without creating controversy.