Summer's Just Begun, but the Work Isn't Over Yet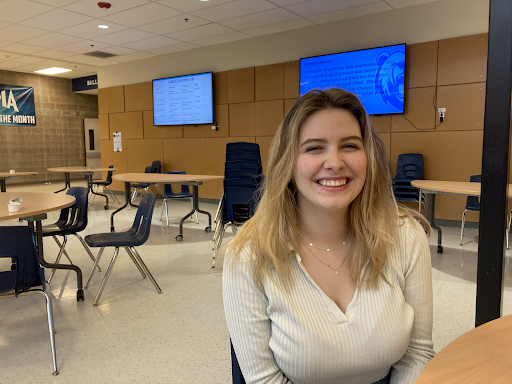 As the school year comes to a close, students are searching for ways to stay busy outside of the classroom. For many, this means searching for summer jobs. According to College and Career Readiness Counselor Jen Boelts, many students take up jobs at the YMCA, DEFY (Gravity), or at food vendors such as Chipotle and McDonalds. Additionally, she says, summer camp employment is very popular.
One student taking advantage of summer camp employment is Senior Lucy Peters, who spends her summers working at Creative Theater Experience. There are many upsides to working summer jobs, she says, aside from taking advantage of free time to make some money. "I feel like I'm more of myself during the summer. During the school year I'm stressed with classwork and college." That's not to say that her job isn't stressful, but it's a "hard-working, motivating stress." Though it is difficult at times, Peters says working at her job is overall a very positive experience. "Every year there's always a few kids who start out the summer having difficulty focusing, or being super quiet, but then they end up being the most themselves at the end of the summer. It's the coolest thing to see how they grow and change, and I get to be a part of that."
Senior Lucy Skiles has a job at The Valley Athletic Club, where she works as a lifeguard and swim instructor, mostly during the summer. One of the advantages of the job during the summer is that she has more time to get valuable job experience. Another advantage is the work environment: "It's a really good opportunity to make new friends," she says. 
According to Boelts, one of the most popular food service jobs is working at Dairy Queen. Senior Margot Hutter has a summer job there, as it offers employment to people under 18. One upside to working in food service is that it's a great opportunity to learn about how a business operates. "Especially as someone who wants to work in business, I have learned so much from this experience," says Hutter.
For students looking for jobs over the summer, Peters and Skiles have some advice. "I recommend that when you look to apply for a job, you should be looking specifically for a job that interests you in some way, or has an aspect you really enjoy." says Skiles. Peters echoes that opinion: "Look for something that you want to do, not just something to make you money. Making money is great and it's important, but if you're going to be spending your summer time on a job, then you should do something that you actually enjoy doing so you don't feel like you're missing out on your summer." Hutter also has some recommendations for students looking for summer employment: "Talk to the career readiness center and look around yourself to find the most enjoyable, and best paying job. Make sure the job offers flexible hours. And make friendships with your coworkers!"
Whether students initially take up summer jobs to help pay for college, to gain valuable work experience, or just to add more meaning and structure to break, working summer jobs ends up providing many other benefits, such as acquiring new skills or forging new friendships.