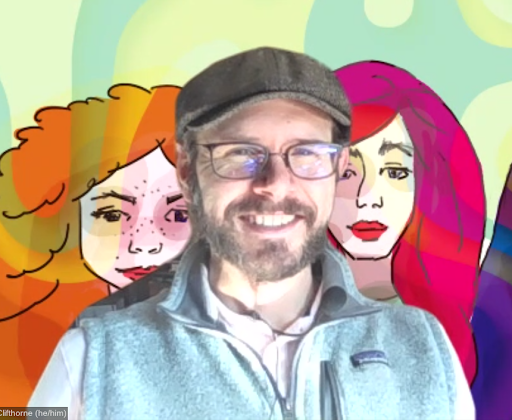 Modern day educational practices as we knew them before the Covid-19 pandemic will have been irrevocably transformed by the time herd immunity is achieved. Many families and students within the Olympia School District are naturally worried about how the pandemic is impacting their education in the present moment. However, it is also important to always be looking ahead at what school may be like in the coming years. The pandemic has had a large impact on the lens through which educators and students alike view traditional learning models, and the shared experience of online learning will lead to new pathways being forged by all. It's not possible to say definitively what the future will bring, but some officials in the field of education share their thoughts on what could be coming. 
Superintendent of the School Board Patrick Murphy believes that despite all the setbacks the pandemic has imposed against schools, there are important silver linings to acknowledge and take advantage of. Murphy says that what is "monumentally important for education" is that the pandemic has "proven that we can dramatically change education in a very short period of time which for decades…we've said we couldn't do." That means later start times, moving away from the typical six periods a day bell schedule, and implementing online learning post-pandemic. Murphy stresses that "the goal is to not to get back to normal, it's to get back to better," because now is the opportune moment for change. Murphy mentions how teachers have had a look into students' homes and likewise, parents have been able to see into the classroom, which gets parents more involved in their children's education. With Olympia School Board meetings having an online attendance option, more community members have been able to attend and share their input. "The amount of energy and momentum and demand for things to change will be overwhelming," Murphy says.
Hilary Seidel, Olympia School Board Representative, agrees that pressure from the community is a necessary component to driving major changes. Seidel warns that "the inertia of going back to what we know is really powerful," so it is up to community members to make their voices heard. She too speculates on what elements of distance learning will continue into the future and what new techniques could be implemented. "For better or worse I think Zoom is here to stay," she says. Zoom is a powerful tool, connecting those that might otherwise not be able to meet in person. Seidel finds it necessary for educators to "take the time to truly understand where each individual student is," and thinks people should move forward with the assumption that every student is in a different place. Scott Clifthorne, Olympia School Board President, is a firm believer that "we should be guided by the science" in reference to policy decisions such as start times and grading practices. Clifthorne notes that although "the on ramp to later start times this year is littered with pandemic related casualties…that change is happening," and by Murphy's account, is due to come as soon as next fall. Clifthorne also advocates for changes in our current grading system, calling it "antiquated" and as belonging "in the past." He is interested in the adult model of competency based learning that demonstrates mastery of a skill. 
Aside from start times and grading policies, what will class time actually look like post-pandemic? Anthony Brock, McLane Elementary School principal, shares his insight into what he sees the future holding. "It's good to offer multiple types of learning to reach multiple learners," he says, identifying that there are a number of students who have benefited from distance learning. Brock believes students should have more options in how they are educated, and that perhaps the school experience should have a level of customization added to it, such that more students are able to do what works for them. In the future, elements of distance learning could stick around in(or outside of) the classroom. Brock asks, "Why do you need a [physical] textbook" when textbooks are offered online? Could snow days be an artifact of the pre-digital age? What about students who are out sick? The pandemic could be seen as a learning experience, teaching students and educators how to thrive in an online environment for the future. Despite the possible improvements based upon the pandemic experience, Brock still has his worries about the impact of the pandemic on elementary school students. Brock asks, "are we more isolated or antisocial? Are we more independent and not able to communicate as well?" Learning to interact with peers is an important element of going through elementary school "that is not easily replicated over zoom," Brock says. 
Whatever the future may hold, there is no doubt that once on the other side of this pandemic, school will not look as it has for generations past. "The changes are happening as we speak," Murphy says, predicting that we are in for a world of innovation.