Celebrating Grade Perfection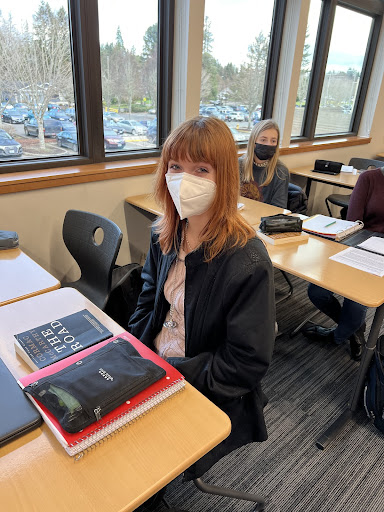 As the first semester comes to an end and final grades are posted, the class of 2022's GPA becomes official. Prior to the end of first semester, Olympia High School had a total of 36, 4.0 students. These are students who achieved nothing but A's in every class they took in high school. This staggering number puts a new meaning to Olympia's reputation of excellence within the classroom and beyond. But, it creates problems of its own. Olympia High School must now find a way to celebrate all of these students as well as all students who worked hard to achieve a high GPA. 
In previous years, individual speeches were made for every student achieving such a high honor. Some years Jen Boelts, Career Center Counselor at Olympia High School, would give a speech and other years, teachers would give a speech. Prior to COVID, speeches were given at an end-of-the year assembly meant to recognize all seniors for their hard work. During COVID, this transitioned to a live stream where everyone was recognized similarly but only to people who decided to tune in – something different from the assemblies that happened pre-COVID. This year, Boelts is planning "some sort of video or personalized message" for the students with a 4.0. Boelts plans to get teachers involved in this message, hopefully adding a little bit of a personal touch for every student. 
Receiving recognition for this amazing accomplishment is vital. As Tahlia Neely, Senior and 4.0 student at Olympia High School says, "recognition is an important thing…Especially when with how many 4.0s this year and how crazy [the class of 2022's] high school experiences have been." Neely believes that a live stream would be a great option for many reasons. First, "people's parents can watch too." Neely's, and everyone else's, accomplishments are nothing short of amazing so giving them a chance to witness the recognition could be amazing. Especially since it is something that parents weren't able to do in years past. Neely also comments on the current state of COVID, heavily in favor of "anything that avoids large gatherings."
Opinions do differ on this among 4.0 students. Benjamin Burtner is currently a senior upholding a 4.0 GPA who feels differently from Neely. He is "perfectly happy to let go of [4.0] recognition."  He finds that "a general acknowledgment of 4.0 students would be fine."  This way, it doesn't put such a focus on students achieving a perfect GPA and can possibly allow for a "higher emphasis on honoring the achievements of our entire graduating class." This can especially be helpful as Burtner believes that this could lower some of the academic competitiveness among students if there wasn't a huge ceremony putting such an emphasis on getting this perfect GPA. Finally, Burtner believes that a "private ceremony would be a phenomenal supplement" because it would feel more personal to all the students. This would allow the teachers and administrators at Olympia High School to truly celebrate this huge accomplishment without needing to cater to the whole school's population.