Open hearts at Open Mic
Open Mic is a must see after-school event. Open to all students to share whatever they desire. The last Open Mic featured music, standup, poetry, a philosopher's take on philosophy itself, and more.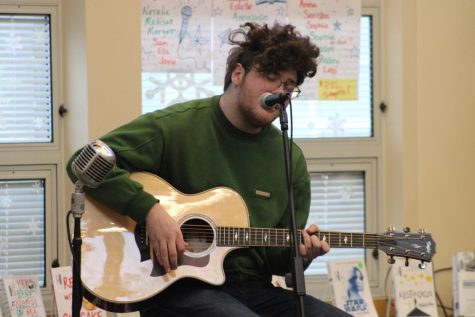 Olympia High School's Nick Zimmerman hosts the event occasionally on Wednesdays after school in the library. Typically announcements are aired for the week building up to the event as well as a pop up in schoology to bolster attendance. However, there was an Open Mic the first Wednesday back from break without announcements, and the turnout was still impeccable. The hype is well founded, as students at OHS have talents only seen at Open Mic.
Zimmerman may host Open Mic, but the performers carry the show away. Heart provoking poetry, songs so good they don't need names, relatable standup, stories and hot takes, and so much more. Veterans and new recruits alike are encouraged to perform. With a welcoming crowd, and fantastic performances, Open Mic builds a strong community in just an hour after school.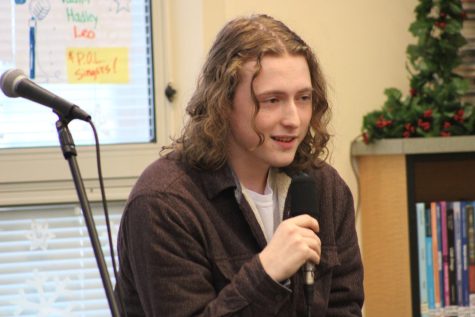 Some students are even invited to clubs or to participate again. Jaysen Rodriguez's "My Mission", a comedic poem written "in the car with my friend this morning" (Rodriguez) got him invited to poetry club. Other students presented more than once, with and without teammates. Showing off is encouraged and rewarded at Open Mic, it's a place of opportunities and outlets.
Whether it be as an audience member or a performer, Open Mic is one of the best ways to spend an hour at OHS. On January 18th: raw talent and creativity will be on full display once again as well as the community's warmth and welcomeness. It's a sight to behold, the open hearts of Open Mic.
View Comments(1)
About the Contributors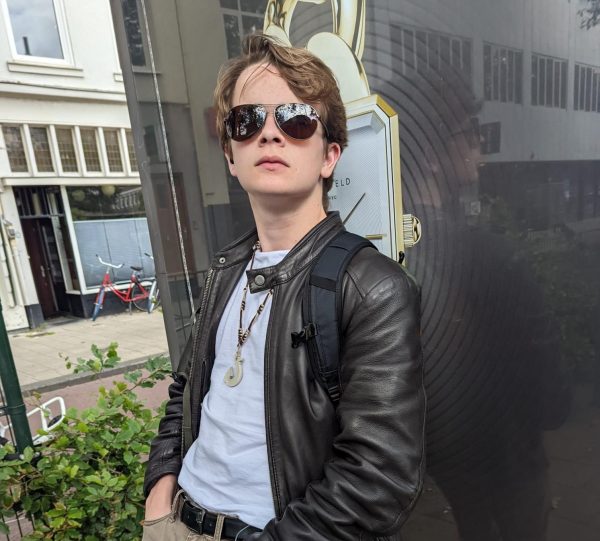 Oscar Ferko, Editor
Oscar is one of two editors for the 2023-2024 editions of The Olympus. He's a senior with three passions: going places, doing things, and hating boats....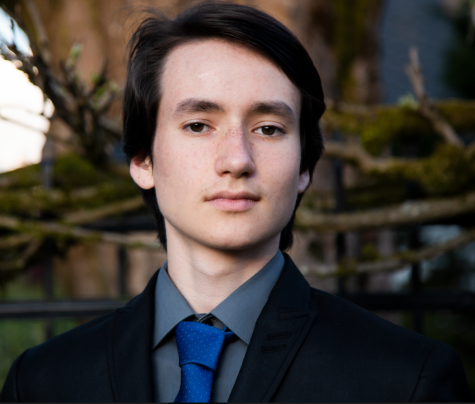 Miles Yost, Assistant Editor
Miles is the assistant editor/lead designer of  The Olympus, and the co-lead designer of Literary Magazine. In addition, he runs varsity cross country,...