Senior Wake-up Call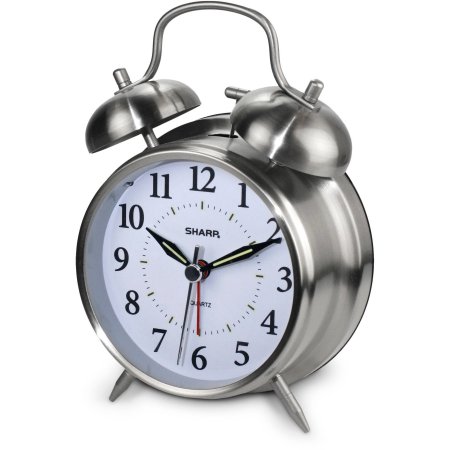 Hang on for a minute...we're trying to find some more stories you might like.
6 Months or 19 Weeks, 182 Days or 3,168 Hours, 190,080 Minutes or 11,404,800 Seconds left until Graduation. However you look at it, graduation is just around the corner. It is frankly a lot closer than most of us think. Most seniors fear their futures and what life will be after high school. So here are a few tips and tricks to get through your senior year, I can't help with your whole future but I can give you a head start on life.
Let's start off with friends. You gotta love them but we all hate them at some points too. Let me be straight up for you, the friends you have in high school are not going to last you forever. I know people say it all the time, you think you're best friends now are going to grow old with you? Well congratulations if that does happen to you truly, it is a rare occasion. The fact of the matter is, we are all going to walk out the doors of the school and move on with our life's. Whatever we are doing may it be school, a job, maybe on to start a family. We will not be dreading or for some of us even living in our high school days. That being said the friends you have now will most likely not be a part of your life for much longer. Which is really not as bad as you think it is, you are going on to much better things with your life besides high school. Think of it this way there are 7.442 Billion people on this earth. Mathematically speaking an average person will meet 10,000 people in a lifetime. That being said, don't worry about the hundred or so people you meet in high school because there are 10,000 more just around the corner.
Senior Christainy Devine spoke about her greatest fear of graduation. "I have an image in my head about what my life will be like and I am scared it won't turn out that way" says Devine. Most seniors have this same fear in fact most people in general have this fear, as dory would say "Just keep swimming" The best advice anyone could give is to just keep your head up and take it one day at a time don't worry about what plans will or will not go the way you planned just take a breath and take on the day and make it the best you can. "You're gonna win, or you're gonna lose. Either way, the sun's gonna come up the next morning" Coach Taylor 'Friday Night Lights'  No matter what we do we will never have 100% control over what happens with our life or future. So, sit back, relax, and enjoy the ride. Try to not worry about everything so much I promise you things will work out in the end if you keep moving forward and believe in yourself.
Now how do we have a successful future and assure we all get to where we want to be? Someone once very wise told me "Stay at home, mooch off of your parents the rest of your life, life is hard." Well, since we can't all just stay at home for the rest of our lives and not do anything here is a little advice another very wise man told me a famous quote that his own father used to tell him "Life is what you live while you make other plans" Mr. Lew as he explained this to me it became more clear. He went on to say "you can make all the plans that you want, but be aware that life happens and you don't always get what you want. So set goals for yourself, but be aware things happen along the way and life is what you live while you make those other plans." Maybe you didn't get into the school of your dreams, maybe you didn't get that house that you wanted so bad. LIfe is still going to go on and always remember no one has a perfect future that goes exactly the way they want it to.
Now that you have a few tips to get through the next 6 months of your life just remember a few things. You are going to meet so many people in your life and have so many opportunities so don't worry about having friends after high school that part is covered. Make sure you take it one day at a time and don't allow anything to let you down because there will always be tomorrow, my all time favorite reset button. Most importantly, "life is what you live while you make other plans". I believe the class of 2018 will all go on to do amazing things. Believe in yourself too and it will happen.

About the Writer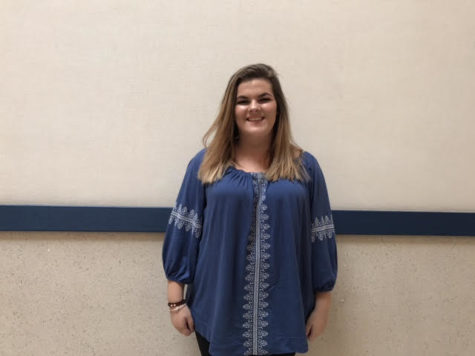 Sarah Shigley, Reporter
Well, I am a senior, I can make a bomb bowl of mac n cheese, and I like YouTube. I spend a lot of money on make up, and quite a lot of money on food. I'm...