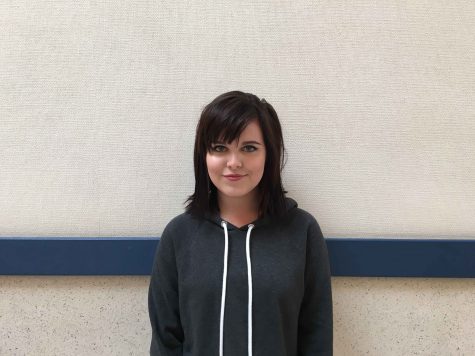 Nietzsche said,
"When you look into the abyss, the abyss also looks into you"
. That being said, my name is Elle Forsberg. Not derived from
Legally Blonde
. I am 15 years old and a Sophomore here at Olympia High School. I spend my days writing, playing the guitar and festering in my own personal apathy. In case you had a burning desire to know my favorite school subject, it's English. I don't know why, must be a universal thing for edgy nihilists that only wear black and hang out at obscure coffee shops and blow their cigarette smoke in your face. Not that I fit any part of that demographic, I'm essentially the human embodiment of the love child of an 11 year old boy and a cynical old man yelling at kids to get off my lawn. Don't overthink that. I'm in a band with my dear, bird-like friend Kameko Montana Lashlee Gaul but for the sake of your hearing and hope for the music industry and humanity itself, I've chosen to omit the name of said band. Maybe you'll see our album at Walmart in 10 years. Probably not. I am looking forward to writing mediocre articles and continuing the column for the romantically challenged started by our
Lord And Savior
Leo Brine. I will surely never reach his level of excellence but a man can dream. Bye.
Elle Forsberg, Writer
Apr 20, 2017

Code 420: High School Drug Testing

(Story)

Apr 20, 2017
Jan 11, 2017

Top 5 Albums of 2016

(Story)

Jan 11, 2017
Dec 02, 2016