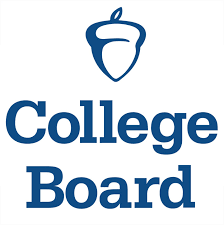 The SATS and AP tests could be changing a lot in the coming years. Many factors, including the ongoing pandemic and a class-action lawsuit, are affecting the College Board this year. The College Board runs Advanced Placement and Scholastic Assessment Tests, making them a big part of the higher education world. Most high school students have taken or will take one of the College Board's tests at some point. Previously, these tests were taken on paper, but that might be changing.
     At the end of the 2019-2020 school year, AP tests were taken at home due to the coronavirus. Nidhi Krishna-Kumar, a sophomore at OHS, describes the process: "It was an open note test, but they removed all the multiple-choice questions and made the free response questions longer than usual." The SAT test, also offered by the College Board, was canceled last year due to the coronavirus in the Olympia School District and in many districts worldwide.
     Also, in May of 2020, several students and their families filed a class-action lawsuit against the College Board, claiming that the Board did not do enough to help students with technical difficulties on testing dates. The lawsuit focused on the fact that administering the tests online is not equitable to students with disabilities or who don't have a solid internet connection. One student from Guam (who was not part of the lawsuit) discusses the issues they had with their AP tests on edsource.org: "Since I live in Guam, I had to take the AP Lang & Comp test at 4 AM…. Many of the students in Asia & Micronesia had to deal with waking up early (Midnight/before dawn) just to take the exam." The plaintiffs are asking for 500 million dollars and that their answers be graded instead of being retaken. The College Board claimed in a press release that "this lawsuit is a PR stunt masquerading as a legal complaint being manufactured by an opportunistic organization that prioritizes media coverage for itself. It is wrong factually and baseless legally."
     The current plan for the upcoming AP exams is unknown at this time. "I don't anticipate that the College Board would permanently move AP exams to a computer format, I don't think they would," says Mrs. Violette, who oversees the AP department at OHS. The SATs, however, are most likely going to be taken on paper at OHS. While being canceled last school year, they will most likely continue as normal this year. The feasibility of this is questionable though since COVID-19 cases are steadily growing higher and higher as winter approaches. Mr. Brad Davis, the OHS SAT administrator, says "going forward in the spring hopefully, we'll be able to have SATs again. What kind of restrictions we'll have at that time I don't know."
     This, along with the ongoing virus, has prompted students and families to call upon the College Board for change. Many high school students will tell you how they dislike the College Board. "They're monopolizing education. They are a business, not an educational organization," says Krishna-Kumar. It costs 93 dollars to take an AP test, regardless of whether or not you complete it. With millions of students taking multiple AP tests a year, the Board is making an enormous profit off of students' education. And with AP tests being a very important part of applying to colleges, students don't have many options when it comes to taking them. Currently, there aren't too many changes to the exams. "I would just encourage people to look at the OHS website, we've been putting information on there," says Mr. Davis. But be on the lookout for further changes as the school year continues.