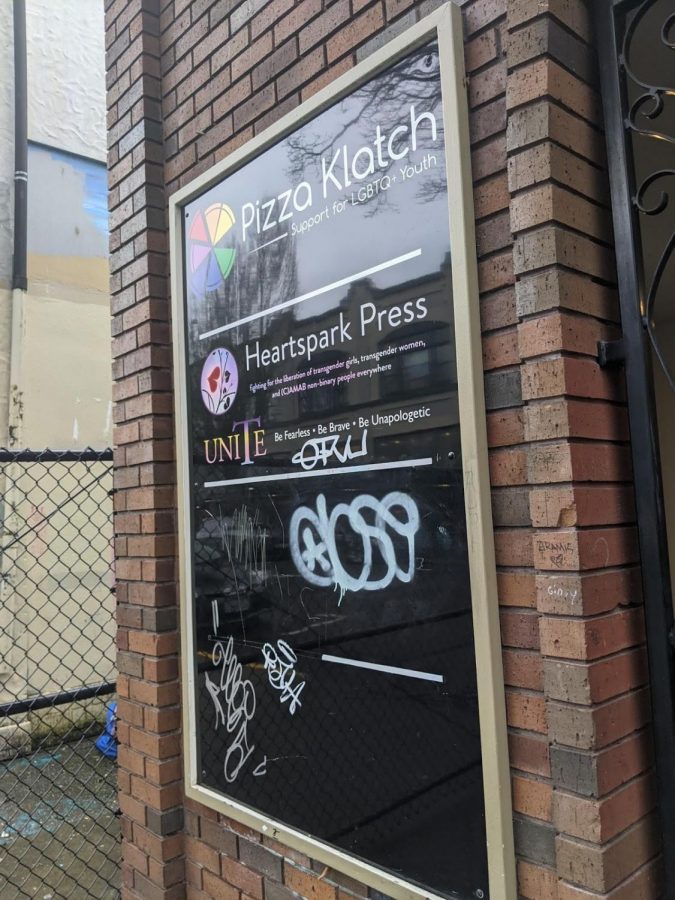 Started in 2008, Pizza Klatch is a support group in Olympia that is run by trained members for LGBTQ+ youth in high school. Seeking to change the alarming suicide rates of LGBTQ+ youth, therapists and commumity members gathered together to create an afterschool program in 2007, before they had to quickly morph it into a more confidential space so students could attend and not live in fear of being outed. At OHS, Pizza Klatch meets virtually over the voice and gaming call app 'Discord' during the lunch hour on Thursdays to give attendees a chance to share about their week and experiences without the fear of harassment or being judged. They are welcome to everyone no matter sexuality or gender identity, as long as they stay respectful and keep the private conversations of the Klatch private. Even the people who don't attend the groups seem to grasp the importance of them. 
Starting as a volunteer member in January of 2018 before fully joining in the group 6 months later, Sofia Vasconi, Pizza Klatch staff member at OHS, tells about the importance of having Pizza Klatch in schools. "LGBTQ+ spaces specifically for youth are few and far between, but vital for community-building and development of self. It's important to be around people who see and validate you for who you are, and for many students Pizza Klatch is the only place they receive that." Vasconi hopes that through these meetings, the usual school climate can shift into one of a more accepting nature to provide every student with a safe environment. "We're here to be another star in your support constellation."
Kira Wildman, senior at OHS, has been attending Pizza Klatch ever since they were a sophomore and they only speak highly about it. "It's the only place I know that is judge free and provides resources for anyone that walks in regardless of what their gender or sexuality is." They talk about how everyone in the group can have an equal turn, sharing preferred names, pronouns, and how their week is going. But anyone can simply pass on and hear from others instead. "You don't have to share anything you are not comfortable talking about." One of the goals Wildman would like to see happen is the Klatches themselves being integrated into middle schools as well as high schools, seeing how it could greatly benefit the students there as well. 
They did start in person, but now Pizza Klatch has also been able to fully move their Klatches online for the purpose of keeping everyone safe during the pandemic. They meet at the same times just as if they were in person, to be able to keep that running connection with students who don't have an outlet at home or simply need a safe place to be. If someone wished to join one near them, all they would have to do is email or phone a member of their staff from the website or find out who their specific volunteer might be for their school. There is no obligation to come every single week, to share something, or to even stay. Everyone can come and go as they please.
Starting conversations about one's own sexuality or gender identity can be extremely daunting, especially starting one with their family and friends. That's why this group is important to have in schools for students to easily access. A place they feel they can truly be themselves and meet others going through their same struggles. They don't have to put on any guard or make up a lie to avoid harassment. They can simply come as they are.