Sophomore Year Jumps to Graduation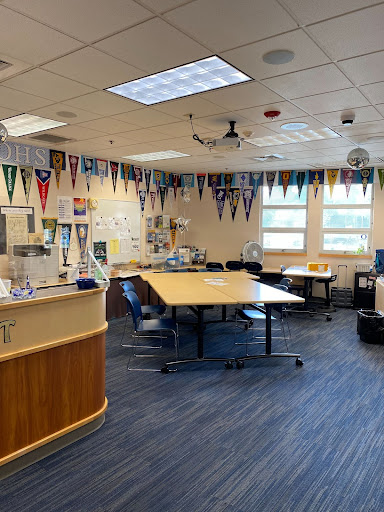 The class of 2022 has had a very different high school experience, having to transition from sophomore year to all of a sudden having to graduate in just a few months. It  can be extremely stressful for most. The seniors all around different districts have been dealing with the same issues and frustrations all together.
Some of the seniors at OHS have had mixed emotions about their experiences for this year. OHS Senior Rylee Martell may feel very excited to end her high school experience so soon, but states that, "the transition from sophomore year to senior year has been the worst thing to happen during high school." Being able to leave high school so soon is one of the most exciting things for many, but having to leave all of the people who they've grown up together with can also be a very sad time for some people. 
OHS Senior Matt Olnick says that he's had a pretty easy going senior year, but there have been some bumps in the road. Olnick says that senior year would definitely be so much more enjoyable if COVID wasn't still a big issue. Having to do school and still worry about getting sick is very stressful for him and a lot of the students. Olnick says, "the transition was awkward to say the least, from not having loads of homework and seeing no one to all of a sudden having tons of homework and seeing all the students flooding the halls." 
One of the most difficult things that both Martell and Olnick have in common is having to leave all of the people that they grew up with. It can be difficult having to jump from a really big thing, like senior year,  and having to start small once again, but it can also be relieving. A senior from Black Hills High School, Taylor Myers, recently transferred from Olympia High School to BHHS and still hasn't adapted to in-person school as the new normal after a year and a half of being completely online, especially at a new school. With being at home and going into a routine of her own comfortable ways. She says, "my nerves have started to turn to stress when staff and peers start to talk about the future." 
Olympia High School's Career Counseling teacher's Jen Boelts and Bridget Culley have had a lot on their plate recently and have been juggling trying to help out the current seniors and the upcoming seniors as well. Boelts says it's been a very hectic year but she always makes sure everyone is able to understand what they need to be able to graduate on time. She appreciates all of the hard work that the seniors have been able to put in. 
After a few weird years of high school for everyone but mostly the seniors. It's sad to see the class of 2022 leave so suddenly, but this is the fresh start that they deserve after everything that they have been through.