On the Court With Bears' Basketball
Olympia boy's basketball will look different this year. The 2015 season brings a new coach, John Kiley, and a new sense of undeniable athleticism. Junior Luke Kiley, coach's son, explains their team goals: "Our team goals are to make it to the state playoffs and ultimately win state." To get there Kiley says, "Every team will be pretty good. But Bellarmine and Gig Harbor are our key match ups." Another player, Senior David Woodward has almost an identical view as his teammate and says, "Our goals this season are to win a state championship." He also believes that their "Toughest competition will be Gig Harbor." And this trend continues…both Kiley and Woodward say the key to their success is simply "Athleticism." Adding on to that, Woodward says, " We have a lot of speed." And Kiley says, "We shoot the ball really well." These two basketball players are confident in their future for this season. When talking about weaknesses their common dialogue was, "I don't think we have any weaknesses."
One significant difference for the Olympia boy's basketball program this year is a new head coach. "New" is a relative term. Coach John Kiley is part of the alumni at OHS and previously won himself a 2A state title as starting point guard back in 1986. Then, a few years later he came back and coached the Bears for ten seasons (1993-2002). He also has had one son graduate from Olympia along with Junior Luke, a current student. With all connections aside, varsity returner Woodward says the transition from Salme to Kiley has been, "A good transition. Kiley is very energetic and keeps practices upbeat, which I really appreciate." Coach's son, Luke Kiley, views practice in the same way and says, "Everybody has high energy. Everyone's moving around fast and it's really high paced." Kiley has had his dad as a coach as long as he can remember, but having him coach at school is a first, "It's good. He pushes me really hard, but he's nice so it's fine."
Furthermore, returning varsity member, Junior Hunter Sipe, backs his teammates up on the common goal: "Win the state championship." Sipe also says he plans on; "Having fun with his teammates and help the seniors go out on a good note." Aside from Gig Harbor and Bellarmine, Sipe claims, "Timberline will be tough. They won the league championship last year, but hopefully that will be us this year." Concerning the new head coach John Kiley, Sipe has had a unique experience with him and says, "Coach Kiley has been my coach since first grade. I think he brings a lot more intensity. But most of all he helps you to be a good person off the court as well as helping you become a better player on the court." Coached by Luke Salme last year, Sipe optimistically assures that, "It's been a really good transition. I think Kiley has started where he left off." In Coach Kiley's energetic practices Sipe says they, "Run a lot of our plays, compete in various game like drills, and especially keep up the intensity to make the most of our time." Another common thought Sipe shares involves their strengths as a team, "Our strengths this year include a lot of good athleticism. And we all really like each other, which creates great team chemistry."
This new, devoted, energetic, and athletic team has something to prove. With every practice and every game, their ultimate goal stays in sight: to win a state championship. Follow the bears as their season gets rolling, and see where their chemistry and athleticism will take them.
About the Contributor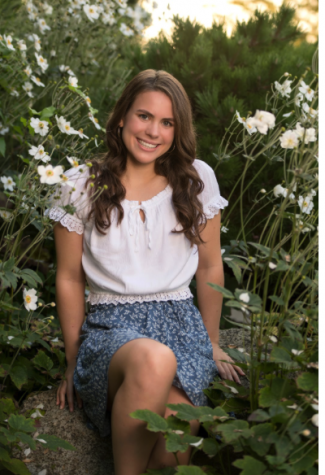 Lauren Wilson, Journalist
Hi! My name is Lauren, and I am a senior at Olympia High School. This is my first year in journalism, and I'm so excited to be a reporter for the Olympus...