Peculiar Poultry
If you are one who goes in for "hot lunch" served in the school cafeteria each day, then you might have noticed that during the week of April 25th-29th your meal options were a little different. The difference is: No chicken. The Olympia School District responded to a national recall of various cooked chicken items produced by Pilgrim's Pride Corp., the company based out of Greeley, Colorado that supplies our school with its poultry products. The recall was due to product that may have been contaminated with extraneous materials, including plastic, wood, rubber, and metal. The company is recalling approximately 4,568,080 pounds of this product, and currently the U.S. Department of Agriculture's Food Safety and Inspection Service are launching an investigation into the contamination.
According to Paul Flock OSD Supervisor of Child Nutrition Services, "When the recall was announced, Olympia High School had in its possession approximately 2,500 pounds of these certain condemned items, mostly breaded chicken products like breaded chicken patties and breaded chicken nuggets, I immediately went to check if we had any of the products, and we did so we put all the products on hold after that."  Pilgrim's Pride is the largest chicken producer in the United States and only second to the Brazilian owned JBS S.A company who owns approximately 60% of Pilgrim's Pride stock. This recall is not the first time that the company has had issues with food/environmental safety.
This isn't the first time someting like this has happened. In 2002, Pilgrim's Pride recalled 27.4 million pounds of sliced deli poultry after finding a strain of Listeria monocytogenes in the drain of one of their facilities. It was the largest food recall in the US at the time. The outbreak killed seven people, sickened forty-six, and caused three miscarriages. In 2004, Pilgrim's Pride experienced an outbreak of avian influenza in Hopkins County located in northeast Texas. As a result, 24,000 breeder hens were destroyed to contain the outbreak.
The current meat provider has many ties on a national and international scale, but here at home in halls of Olympia High School and in the confines of our cafeteria, students rely on this food to help them get through the day. Lunchtime is of vital importance to a student's ability to keep their brain active, blood flowing, and spirits high. When asked about the recent events surrounding the chicken recall, Sophomore Ben Hougan expressed, "If something like this can happen once, what's stopping it from happening again? Has the company changed anything? I'm not sure if I can really trust the meat here again." Others at our school feel a bit differently about the situation like Junior Peter Choi who remarked, "I trust them. If they're serving it, I'm sure that they've looked it over and made sure it was safe for us to eat."
Now, chicken is back on the menu in the OHS cafeteria. Crispy chicken nuggets and savory chicken burgers are once again back in the hands of students around the district. OSD Supervisor Paul Flock remains confident in the company's integrity, explaining, "The company itself took action and they are the ones who stepped up to the plate, which was a good thing to do." The 2,500 pounds of contaminated chicken will be sent to the Thurston County composting plant in Tenino, WA for disposal. The remaining stock of chicken product are assured to be safe for consumption, and if you are one who enjoys these cafeteria items then it looks like you are all good to chow down.
About the Writer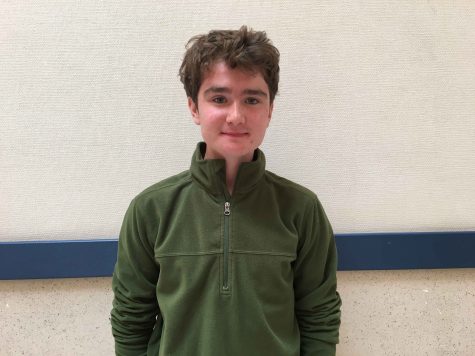 Clarke Hallum, Editor
My name is Clarke Hallum, I'm 17 years old and a Senior here at Oly. What gets me going is the humanities side of academia, history and whatnot. I also...