Looking back at 2016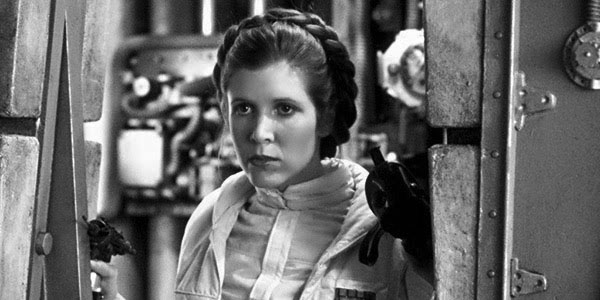 Dylan Robischon, Writer
April 14, 2017
Everyone can agree: 2016 has not been a year to put down for the books. Just about everything this year has been pretty bad. Whether it be nightmare of a presidential election, the 7 months of mourning a gorilla, or that unforgivable short film from Drake that accompanied his hopefully forgetful album. But out of all the bad things that have happened in 2016, the most tragic is the deaths of some very influential people. Let's take a look at some of these individuals to remember their impact on the world
David Bowie (1947-2016)
Bowie is the musician's musician. Take your favorite artist. There's a high chance that David Bowie is in their top 10 or even top 5 of their biggest inspirations. His discography and style was always changing ever since he debuted his self-titled first album. He stretched his sound so much and did so flawlessly on every change he made. He was a huge icon in the glam rock movement, and "Starman" remains a certified banger to this day.
Prince (1958 – 2016)
A significant figure in the 80's disco/funk scene, his flamboyant personality and fashion accompanied his mysterious persona. No matter how different of a person he was, he still made more bangers than Michael Jackson, and I'll throw hands with anyone who thinks otherwise. 1999 and Controversy are still classic to this day.
Muhammad Ali (1942 – 2016)
Ali is going down as one of the most inspiring athletes of all time. Period. The People's Champion took the spotlight with his iconic and competitive "trash talk" towards his opponent which most fighters now do to this day. Ali defeated every heavyweight in his era, and despite what trash Floyd Mayweather says about him, "Ali remains what many people claim as the greatest boxer of all time."
Gene Wilder (1933 – 2016)
This one was a wave goodbye to our childhoods. Starred in iconic movies like Willy Wonka & the Chocolate Factory, as well as Young Frankenstein, The Producers, and Blazing Saddles. His film friendly personality will be missed.
Alan Rickman (1946 – 2016)
Most famously known as playing the enigmatic role of Professor Snape in the Harry Potter series. His mysterious persona on screen will be missed.
Phife Dawg (1970 – 2016)
A founding member of arguably one of the most impacting hip hop groups, A Tribe Called Quest. Thankfully, we can hear some of his verses on the group's comeback album We Got It From Here…Thank You For Your Service and cherish his talent that impacted rap forever. His verse on "Buggin' Out" still goes harder than G-Eazy's trash discography.
Jose Fernandez (1992 – 2016)
Professional baseball pitcher for the Miami Marlins from 2013 until his tragic recent death.
Leonard Cohen (1934 – 2016)
Cohen, perhaps one of the most impacting folk artists of all time (many would put next to Bob Dylan) was well known for his poetic lyrics and vivid voice. Many of his memorable songs would be Hallelujah, Dance Me to the End of Love, Suzanne, and Everybody knows.
It's the end of a sad year. It's hard for many people to say that 2016 was a good year for them. But it can only give us hope that 2017 will be better, and maybe so many of our favorite icons won't die this year.