Growing FamOLY
From the students to the staff, the population of Olympia High School is ever-growing. With that constant influx of new members to the community, it is hard to remember that it can be daunting to move into a well weaved group like Olympia. Still everybody needs to feel welcomed, after all it is just one big FamOly. From what the new staff are saying, everyone has been just as open to them as if they really were family.
Since the beginning of this year, about 2000 students walk the halls of Oly. With a large amount of students such as this, more staff is needed to guide them all. However it is difficult to transition into.
This new year Olympia has invited a total of 23 new teachers, coaches, secretaries and other faculty into it's midst. Many of which are former alumni of Oly. Some have come from other parts of the state and a few from much farther. The extensive list of new staff includes… Librarian Stacy Udo, Counselor Marissa Rhine, English Teacher Danielle Canfield and Football Coach Steve Davis. For a full list of new personnel see the end of the article.
Despite the short time that the new faculty have been in the school, many are saying that it already feels like their home. "The kids have so much energy and I love that, I love the positivity!" Says Receptionist Jennifer Sue Cheek.
Mr. Derek Weldon, born and raised in Texas is the new Health/Physical Science Teacher at Olympia High. Before coming to Olympia, Mr. Weldon was a baseball coach at Tennessee Tech University. However, he was once a citizen of Olympia back in 2007-2012 when he worked at Timberline High School in Lacey. "Even when I was at Timberline, Olympia just seemed like the place to be… There's just a higher percentage of the students that just want to learn and want to do well."
According to the members of the Olympia High community, being an Olympian holds a certain pride, a feeling of devotion that you can't find anywhere else. Regardless of how long you've attended the school, the feeling is undeniable. "There's a lot of pride and a lot of tradition here. A lot of kids they see that, they have it and there's just a respect that they have as an Oly Bear." declared Mr. Weldon.
Something that is prominent in all of Oly's faculty is a passion for the kids of the community. "I just wanted to get involved with kids! And when the students that come check in with me in the morning walk in, that just makes my day!" said Mrs. Cheek. "Students make me feel as though I'm making a difference." says Sean Thomas Wood, a Student Teacher for Mrs. Murphy.
The teachers see students as important and valuable, and to the students the teachers are no less significant. "Mr. Weldon is awesome! He's really great and helps me get started in the morning." stated Parrish Borean, a freshman at Olympia.
Although it's great to feel loved by the students, it's nice to know that you are also welcomed by your peers. "As a new teacher coming in I feel pressure like there's expectations that you do a good job, you know." disclosed Mr. Weldon. When asked where he had seen himself going, Mr. Wood conveyed that he didn't at first see himself teaching in this type of community and that how when he got here, it was nerve racking thinking that you would be viewed differently. "I feel very welcomed and accepted in the teaching community here at Olympia." later stated Mr. Wood, telling how Olympia is now his home. "It's the little stuff that make you realize that you're appreciated." expressed Mrs. Cheek on the subject.
Though the new staff have come from all around and have many differences, they all have two things in common. They all belong and are all a part of the FamOly. So remember…  when you see someone you don't know, staff or student, man or woman, be kind and say hello because that's your job.
Canfield, Danielle ~ English

Cheek, Jennifer ~ Receptionist

Davis, Steve ~ Football

Hays, Theresa ~ ASB Sec

Hernandez, Cecilia ~ Psych

Jacobsen, Marissa ~ Americorps

Marissa, Rhine ~ Counselor

Talavera, Ana ~ Ethnic Studies

Udo, Stacy ~ Librarian

Walter, Michelle ~ Library Sec

Warnick, Troy ~ Freedom Farmers

Weldon, Derek ~ Health/Science

Loose, Violet ~ ELL Para

Christiansen, Davia ~ OT

Pollock, Gail ~ Lifeskills Para

Schultz, Conner ~

Pasquariello, Daniel (Danny) ~ Lifeskills Para

Wilson, Kaden ~

Law, Paige ~ SLP part-time

McAuley, Derek ~ Lifeskills Para/Student Teacher- Duerre

LaPlant, Riel ~ Student Teacher- Smith

Zabel, Hayden ~ Student Teacher- Davis

Wood, Sean ~ Student Teacher- Murphy
About the Writer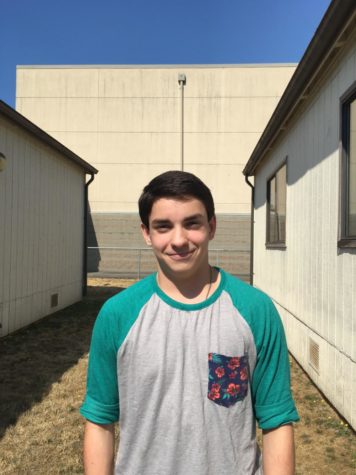 Gideon Borean, Reporter
My name is Gideon Borean. I am a junior, and a reporter at the Olympus. Born on December 9th, 2000 in Victoria, Canada, I hope to bring a sense of friendship...