Fall Fashion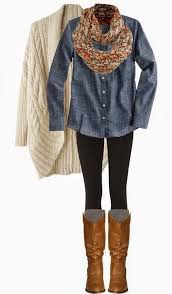 Where has the summer gone? What happened to all the crop tops, shorts, and warm weather? It feels like summer has gone by really fast, that's usually the way it is. No school, warm weather, cute clothes, great friends, and even parties. Why can't the fall be like that though? Fall is the best season, fall fashion is honestly the cutest. Thick chunky boots, cozy sweaters, comfy flannels, warm fuzzy hats, and scarves. Everything's perfect in fall. Well, except the weather.
The fashion department has upped their game this year. For the most part there's the normal fall colors; burgundy/maroon, blushy colors, oranges, and reds. The colors of fall are like a fire. Warm and cozy, and they never go out of style. This years fashion for the fall is suiting both genders, and there's even going to be gender neutral clothes! Gabriella from Nordstrom had explained that their personal fall style was going to be "a little feminine, a little masculine, and romantic." Romantic is not something you would usually describe clothes as, but that's what makes it unique. That's kind of how Nordstrom is. It is high priced clothes that suits almost everyone's style types. The cool thing about fashion is that there's different fashion styles for everyone. That's what Nordstrom, and other stores such as Forever 21 like to express.
Forever 21 is a very diverse store. There's honestly a place for everyone there. Forever 21 has all the fashion this year. There is going to be maroon colored clothes, london theme, metal band t-shirts, and velvet clothing options this year. Although Forever 21 is a pretty diverse store, and they basically have almost anything, the one thing that they don't really have is gender neutral clothing. Allison from forever 21 said " If you count jeans as gender neutral then yes, but not really. We will also have trench coats, and blazers though." Forever 21 has great prices, and cute clothes that you will fall in love with.
Although Forever 21 is a great store, Jc Penney is a great store to shop in as well. Jcp has all the hits. They have jeans made for tall people, short people, and just their normal regular length jeans. When a store can suit all body types like JCP that's a plus. JC Penney's fall looks this year are blowing off the charts. "There is going to be fresh velvet, burgundy, blush colors, chunky heeled boots, rose gold, and jewelry." Along with that the normal style for people is just the usual "skinny jeans, leggings, flowy tops, and some sparkle." Said Claire from JC Penney. Who can possibly go wrong with sparkle? Even if you don't like it, sparkle is honestly everywhere.
Even though summer may be over, and the warm weather is coming to an end, get ready for chunky knit sweaters, cuddling up by the fire with a blanket, and that great fall season that
everyone loves. Don't forget to always accessorize, and get a staple necklace that will tie your outfit together, and pretty soon you'll be looking fire.  
About the Contributor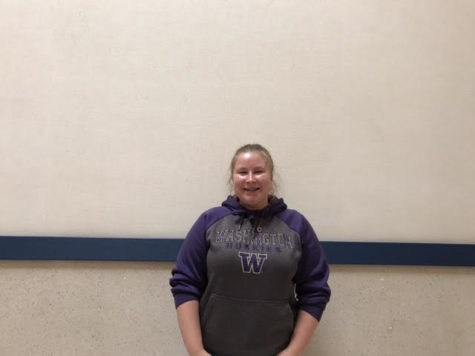 Emma Hodge, Reporter
Hey I'm Emma Hodge, I'm a sophomore this year, and my position in the journalism class is a reporter. Some things I love to do are write (which is why...