Halloween, a Looming Danger
Halloween is the most important holiday for the OHS community. Whether it's going out and doing some trick or treating, going to a party, or scarring children for life. You never know what you'll be doing, but there is danger hiding in every corner of Olympia's dark roads on Halloween night. The slippery streets at night contain unknown dangers, as is the threat of a food coma from a Halloween party gone wrong. The students and teachers of Olympia High School have come together to confront this problem, and want to lay it to rest.
The issue facing us this Halloween is the danger of the outdoors, the past three years of Halloween have been filled with bucketing rain. That makes it tough for the average 6-12 year olds to see, which could make them vulnerable to dangers. Most trick or treating happens in neighborhoods, so it's possible for kids to get lost without guidance. Even without the torrential downpours, there are dangers roaming in the choices we make. As Health teacher, Ms. Peetz told The Olympus, "Parties have a stigma that drinking is commonplace" and many students at OHS have the ability to drive, and putting two and two together can lead to many horrible accidents can happen due to drunk driving. Even without drunk driving, not the brightest parts of society come out on Halloween, as Concerned Student, Austin Smith, a Junior said "I don't know how to answer this, there are plenty of dangers. Some might be completely fake. There is always the possibility of people harassing others because everyone is out at night and in a mask"
But on the brighter side, School Nurse, Janine Jorgensen has the health side of the issue. She says that having children hopped up on candy is a bad combination, especially when Halloween is on a weekday and we'll come back to school the day after. No elementary school teacher wants to deal with crazy 4th graders hyped up on sugar, and this can lead to stomach aches and sugar crashes. How do we combat the horde of children? Ms. Peetz gives us some better alternatives to help curb hunger on halloween, she has a story about how she used to work at Mcdonalds on Halloween, and how she knew it as the busiest day of the year due to the large amounts of parents buying 99 cent Happy meals. "FEED YOUR KIDS!" she emphasizes, "it helps them not get hungry and chow down on candy." For teenagers, Viscom Teacher, Mr Zarate has some activities, such as costume parties, and scary movie marathons, he personally recommends the movies "Halloween" and "Hocus Pocus" for our impressionable minds. The weekend before halloween there's many events Janine recommends, such as the Rutledge corn maze to go to for some cider and some scares. Churches and malls have easy and safe halloween events for kids. OHS Senior, Joe H-M talks about the benefits of carving pumpkins, due to how fun it can be and letting your talent and creativity run wild. And if you still can't find something to do, Austin advises you to eat the candy you know the children will never, ever get.
In order to get into the spooky spirit, they talked about what they do to prepare for the incoming halloween season. The minimalist idea for halloween was quite popular, not going too far out for halloween. Janine said that the nurse's room is set up for a fall setting, not so much a halloween setting because they don't have to spend too much on decorations. Mr Zarate likes simplistic details for their door, and maybe putting on some projects for halloween for students to do. Ms Peetz doesn't have to worry about decorating due to her neighborhood having some people who love to decorate, so she doesn't have to put in the time. Austin Smith almost never puts up decorations, he thinks of them as just distractions and just wants to be left alone. Joe likes to decorate his home for halloween because he likes to scare kids when they are out trick or treating.
No matter what you're doing this halloween, coming from the Olympus newspaper, we hope you have a great and Safe halloween!
About the Contributor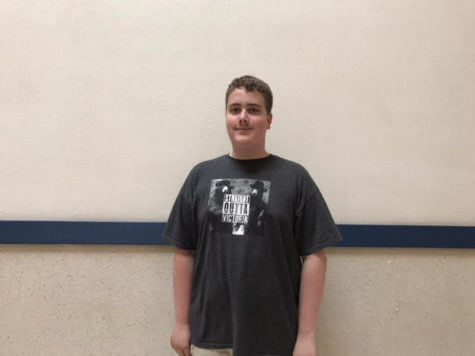 Paul Medrud, Reporter
My name is Paul, and I am a Junior at OHS. My main goal in journalism is to write the best I can. Any topic may be the spice of life and I'm out to prove...