Boys Swimming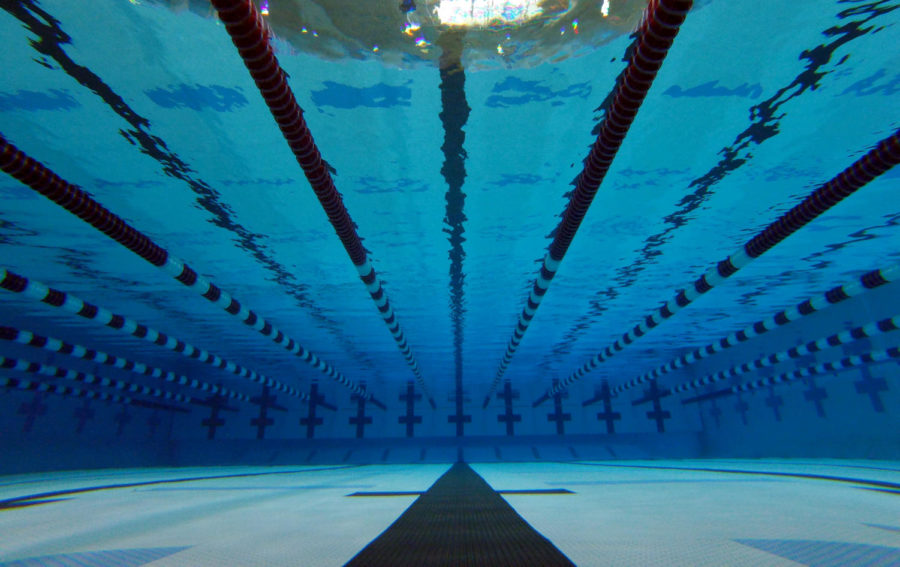 It is that time of year again! Where Christmas lights come on, more rain and winter sports. At OHS, we have some sports that may or may not be recognized. Like Boys Swimming. Starting on Monday, November 13, Boys Swimming is getting ready to get to the top of their 4A league.
Senior Varsity co-captain Josh Henderson thinks of his personal goals. "I'll probably max out at the League Meet but since it is my senior year I can just do my best and hope to have some fun along the way!" He honestly thinks that, "As a team we're really looking forward to Districts and hopefully State where we typically have a few relays compete." Henderson also conveys his thoughts about Boys swim as a sport at OHS and that, "I personally do not think that swimming is unrecognized. We're always fortunate to be acknowledged at assemblies and in the morning announcements which I think is really great. Some people might argue that we don't get attendance at our home meets, but we've actually had students attend and even the cheerleaders. Considering that it isn't much of a spectator sport and there isn't a lot of seating I think what we've received so far is great." Henderson is firm on believing that although swimming may not be a mainstream sport, it is still important enough to be recognized by other teams, schools and students.
To Varsity Swimmer Hunter Pitzler a junior at OHS thinks that sports like, "Football, Basketball, Volleyball and soccer are easily more popular and well known than other more obscure sports such as swim, tennis, and bowling for example. However with [popular sports] multitude of teams, Varsity, JV and C team, it shouldn't be harder to join one of the more popular sports than one of the less popular sports." It seems to Pitzler that swimming isn't just the ideal sport for most people today and that sports where it's easy to make it on the team are better.
Mainstream sports are not just the reason that a lot of people do not do swimming or that the swim team doesn't have the amount of money compared to Basketball. To Varsity Swimmer Connor Eads another junior at OHS, it's much simpler than that. Eads thinks that, "anyone can do popular sports, not just popular kids, sports like basketball are just more popular overall," and even though swimming doesn't get the same amount of money that the Basketball team might get, "we have the needed money for the BEAR necessities but more money or insurance for a dive team would be nice." So it's not just that sports like swimming are not mainstream but they also don't always have the resources or sponsors that other teams might have access to. Eads, now looking for a district time in breaststroke is getting ready for the season!
And their fearless Coach Mel Smith, who's been coaching swimming for 39 seasons, 11 of them with OHS. Smith's goals for the team include, "we want our boys to make it to state champions for academics like the girls." Concerning the actual league Smith is expecting, "some really good district times and hopefully some expected relays like the medley and 200 at state." With his 30 swimmers, Smith is gearing up for their first few home meets like Curtis, at Evergreen State College, December 14th!
Boy swimming although not as mainstream as sports like Basketball and Football, is still important to the Bears at OHS and now are gearing up for a hard season of 6 day workouts, burning calories and getting ready to win. The bears hoping for some state relays and personal records, are getting excited. And, although they don't have a lot of money, or a dive team, or the insurance for one, their spirit is tough and ready. But their Captains and Coaches think this is going to be a great year. GO BEARS!