Dancing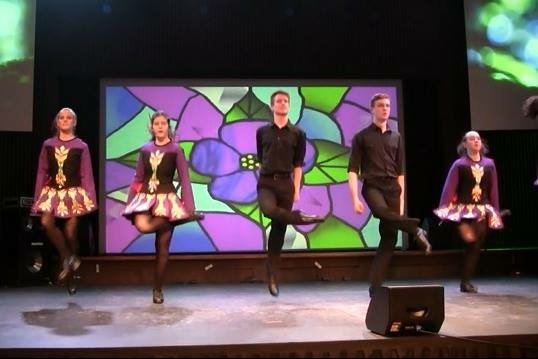 Riverdance is a world phenomenon globally known for the traditional Irish dancing it shows performed in an exciting new way. Many associate Irish dancing as "River dancing", however, while Riverdance is Irish dancing, Irish dancing is not Riverdance.
While the early history of Irish dance is under documented, there is evidence that some of the roots are with the Druids, members of a high-ranking class of the ancient Celts. Many of their dancing took place during their rituals. Irish dance has grown and changed from the druids, of course. Dance became an important part of their culture, and was generally accompanied by music played on harps and bagpipes. A major reason for the spread of Irish dance were the "dance masters". These were men who would go from village to village and teach the people in them the dances. Many of these dances are still around today, including hornpipes, jigs, sets and reels. Group dances, or "ceilis", also grew in popularity and were widely taught to help encourage even the less talented dancers the art form. Solo, or "step-dancing" first appeared at the end of the 18th century. "I think the culture and history is very important to know as Irish dancers because none of us would be doing what we're doing right now if that tradition had not been carried on," explains Lianne Lahaie, an Open Champion level dancer at the Tara Academy in Seattle. "The ceili dances we do today are very old, and it's important to know where the steps we're doing came from."
Competitions, or "feisanna", are also very unique to Irish dance in the way that they are organized. In Irish dance, there are levels of competition: Beginner, Advanced Beginner, Novice, Prizewinner, Preliminary Champion, and, the highest level, Open Champion. These levels are achieved by placing 1st in your dances. "Competition is a lot of fun but it can be stressful because everyone else you're dancing with may not look like they're very good but they can be. You can't assume who's going to win," Moira Rader-Rice, an OHS student and dancer at Scoil Rince Slieveloughane, an Irish dance school with many schools in Thurston County.
The dances you perform in competition are of two varieties, hard shoe, and soft shoe. The hard shoes are somewhat similar to tap shoes in the way that they make noise as you dance, however the movements, rhythm and type of dances performed are very different. The look of hard shoes are based on the traditional shoes worn by the men in Ireland. The soft shoes are more similar to jazz or ballet flats, but are black and have a criss-cross lace pattern. These shoes are more similar to the shoes that were worn by the women. Along with shoes, there are different types of costumes. Solo costumes are especially made for the dancer. "I've had many solo dresses over the years but my current dress is probably my favorite," says Lahaie. "I love the colors and the embroidery." There are also school costumes, which are costumes that everyone in a particular school own and are usually worn for group dances. Irish dancers also wear wigs, an interesting part of the history. "Dancers used to spend hours curling their hair before competitions and shows. Wigs recreate that look but are a lot easier to do," says Rader-Rice.
Community shows are another fun part of Irish dance. Many dance schools do performances in their area, especially around St. Patrick's Day, a popular holiday and celebration of Ireland. Scoil Rince Slieveloughane has performed at several schools in the Thurston County area around this holiday including: Pioneer Elementary, Griffin, and Peter G. Schmidt Elementary. Along with this, they regularly do shows at restaurants, hotels, and festivals in and around Olympia. They have also performed several times at the Olympia Dance Festival which is at the Washington Center for the Performing Arts.  
Irish dancing is an incredibly historical art form that has entranced viewers for years. "I started dancing because my friends convinced me to try it and then I found out I really enjoyed it," says Benn Rutledge, an older dancer from Scoil Rince Slieveloughane. "I've met a lot of people and made many friends from Irish dance." Connecting many people over many different backgrounds, Irish dance has a rich and vibrant history that you don't have to be Irish to appreciate.
About the Contributor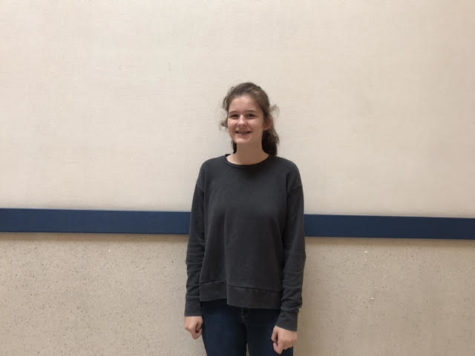 Elizabeth Swenson, Reporter
My name is Elizabeth and I am a reporter for the Olympus. I enjoy dance, attending concerts and traveling. Currently I am a Sophomore at OHS. I am excited...