OHS Teachers & Retirement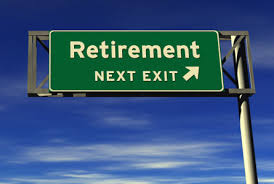 When you think back to time spent in school, who are the first people that come to mind? The teachers and staff of every school no doubt have had an impact on who you turn out to be, which is why it's always a struggle to watch them move on to another season of their life, whether that be at a new school or relaxing on the beaches of Samoa in the Pacific. Olympia High School has several of its own teachers who are pondering the dreaded "R" word for their distant, or not so distant future.
OHS is a school that is lucky enough to have several teachers that have stuck around for the majority of their teaching years. For some, those years have finally started to stack up. Mrs. Sharan Mann has been employed at Olympia High School for the entirety of her teaching career. Through those years, she took the positions of a Glass Studio, Photography, and Ceramics teacher, racking up a total of 26 years as a part of the FamOly. "Olympia High School is the only school I've ever taught in and that's because it is such a great community to be a part of." she explained. Mrs. Mann has decided that this current school year however will be her last as a teacher.
Several other teachers here at Oly who have given years of work to the educational system and are starting to look into their retirement or at least taking life a little bit easier. According to Mrs. Mann a few of these retiring FamOly members include Science teachers Edward Bassett and Wayne Beeson, Math Teacher Alice Hart and English Teacher Mr. Gordon Chamberlain. "Mr. Bassett… he will be missed." expressed Junior, Matthew Noesen. However, some teachers may prefer to withhold the news till later on in the school year for the sake of their students.
The last years for a member of the community who is moving on is often difficult on both the students and the the member themselves. Mr. Gordon Chamberlain, who has worked at OHS for 2 years now, noted that while he hasn't been around long enough to have as much of a connection with the school as other staff members might, he has undoubtedly seen what makes Oly such a great school to be a part of. "I've really seen that Olympia is very well run, the students are all by and large respectful and focused on their work. It's in a really great situation for such a large school." Mr. Chamberlain went on to say that while he may be looking into it, complete retirement isn't the first thing on his mind at this point. "I think I can make it to 70." He remarked, saying that he expects to stay on as a teacher for another year and after that just stick to being an administrator.
There are plenty of stereotypes woven through television about what retirement looks like, but often times retirement doesn't mean exactly what some think that it might. "My husband and I bought some land and I'm going to build a large art studio so I can hopefully do a lot more of my own work." Mrs. Mann explained saying how she thought of her retirement for teaching more as a chance to do more of what she wants rather than just as an end to the things she was already doing. "I want to fish all the time. It would be enjoyable to just do fun stuff." Said Matthew when discussing his thoughts for retirement.
Wherever someone goes in there life, they take a part of where they've been with them. That includes the people they've met. It's important to respect and remember everyone in the Olympia High School community, especially the staff. "I really want to finish strong. I hope to impart to my students the same energy that I always have and have a great year." finished Mr. Chamberlain. These teachers will always be Bears and this school can make their last year their best as well.