Oly Ice Rink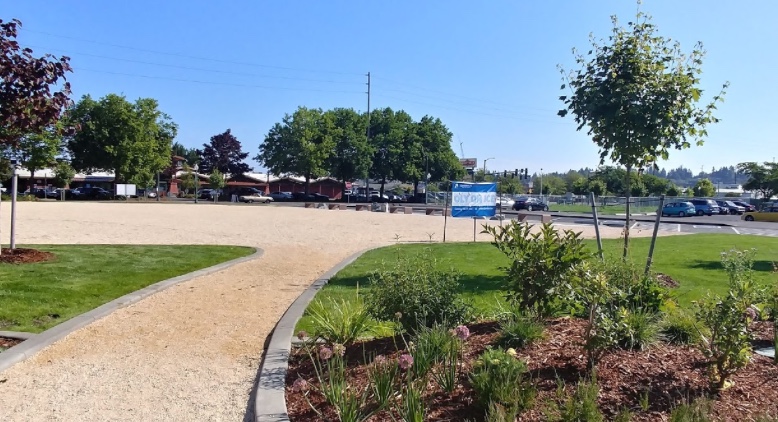 Dylan Sawyer, Reporter
January 7, 2019
As winter approaches, holiday spirit fills the air in Olympia, Washington. This year, for the very first time, a brand new ice rink has opened in downtown Olympia for all citizens to enjoy. Located at the new Isthmus Park near Capitol Lake, the ice rink opened on November 16 and will stay open until January 6 of 2019. The park is rink is open to all ages as long as they are able to walk and will act as a new, exciting winter time activity for Olympians to enjoy.
Anna Uyeda, the marketing specialist for the City of Olympia Parks and Recreation department said that, "Bringing a seasonal rink to downtown has been a dream for our Parks and Recreation staff for a number of years, but we didn't have a great spot for it until the new Isthmus Park opened this last year. We think providing seasonal recreation opportunities during the winter is a great way to get our community out having fun and engaging in physical activities. It's been really fun seeing all the smiling faces out on the ice."
The rink will be open from 3:30-9:00 on weekdays, 3:30-10:00 on Fridays, 10:00-10:00 on Saturdays and 10:00-8:00 on Sundays. Starting on December 19, when most Olympia schools get out on winter break, the rink will open at 10:00 am on weekdays. The costs of admission very from $3.00 to $12.00 and every Tuesday night at the rink is cheap skate night, where there is a $4.00 discount. There are also group rates in which bringing fifteen or more people gives you $1.00 off each person and bringing twenty-four or more people will get you a $2.00 discount off of each person. The rink is also available for private rental like birthday parties, work gatherings and other events. You can either bring your own skates for a discounted price, or use skates provided by the ice rink. Also, double skates and skate aids are available for inexperienced skaters and young children to make the rink more accessible to all.
There is a buzz around the Olympia community and Olympia High School surrounding the new ice rink. Senior Liam Augsburger said, "I think the ice rink was a really good idea. It gets people in the holiday spirit and provides a unique, fun winter activity. Just in the first few days the rink has been open, I have heard from several people how fun it was and how cool it is to have an ice rink in Olympia." Another senior Gabbi Beatty said, "I can't wait to check out the new ice rink in Olympia. I think that the rink will help bring joy to Olympia around the holidays"
The ice rink will provide a new light to the city of Olympia, filling people with joy and holiday spirit. The City of Olympia will look to bring back the ice rink next year and for many years to come, making the rink a part of the fabric of the Olympia community. But, just like Frosty, once the warm weather returns, the ice rink will be no longer so make sure to check out the ice rink while it lasts.