Much Ado About Nothing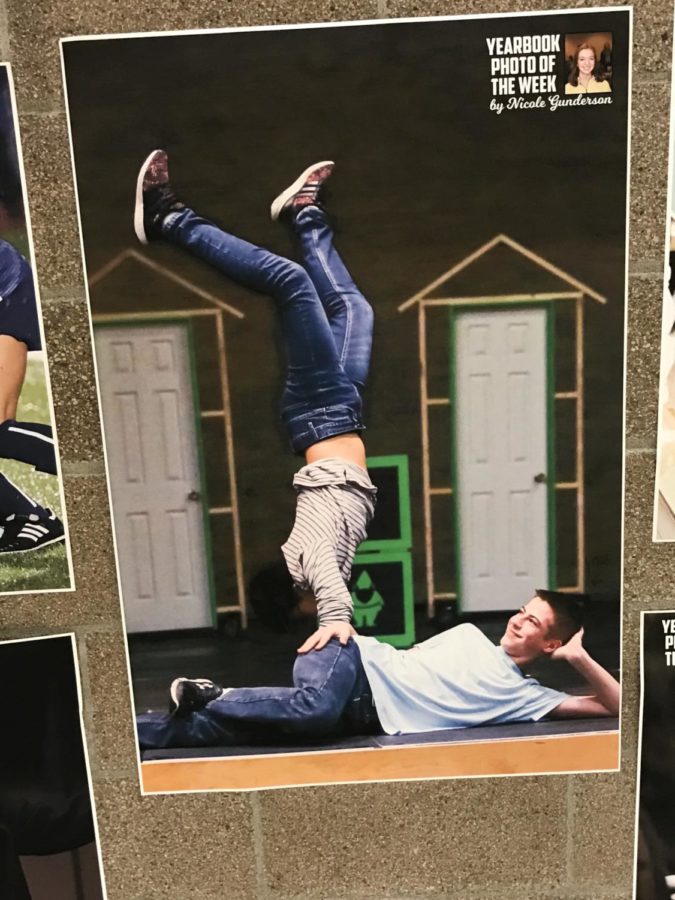 Hailey O'Hara, Reporter
March 6, 2019
Old stories made new, "amazing actors", and a brilliant new director: everything to expect from the near approaching school play: # Nothing.
According Mr. Myers, Olympia High School's Drama teacher, there is a lot to know concerning the upcoming school play. The play, based off of Shakespeare's Much Ado About Nothing, will keep its classical language, but will consist of a different setting and time frame. "The thing to remember is this is Shakespeare! Give yourself freedom to listen. The play will speak to you in a different way when you can't understand the dialog as well", Myers stresses. Anna Johnson, a junior at Olympia High School, and actor in the upcoming play has a few thoughts along the same lines: "You should all come see it, it is really really fun. You will definitely enjoy yourself". Johnson also wants to add that the actors "are amazing and very hard working".
Even with a promising cast and creative ideas, there are issues to address: "Yes, it's complicated because Shakespeare has… problems." Myers tentatively states. "We have to deal with this stuff, and it is especially tricky because this play is in a modern setting. So yes, there are a few challenges". The challenges Myers is referring to have to do with instances of sexism, among other issues. "You just have to handle it with… respect, and you have to remember that it was written in a different time period too " Megan Jackson, another actor in #Nothing states. But despite such drawbacks, there is quite a lot to look forward to. "The show is funny." Myers says, a smile crossing his face as he says this. "There are a lot of resonating themes: forgiveness, betrayal, rumors, and nothing. Nothing as in drama, what one little comment can do".  
Olympia has seen a shift this year in the the Drama department: Mrs. Dorgan (a beloved drama teacher) retired last year, leaving a vacant spot in a superb program. Myers eventually claimed the role. "I really like him" Jackson gushes "He is very passionate about what he does". When asked about favorite part of Olympia's Drama program, Myers replies enthusiastically: "The students definitely. I am throwing something odd and new at them, and their willingness and skill with the project is amazing". Even with the rather bizarre idea (a Shakespearean play set in modern times inside a school atmosphere/classroom), the notion of amazing actors appears to be a common theme. "I would have to say working with my friends and classmates is my favorite part" Johnson adds.
#Nothing is a bold step in a new direction. "I hope everyone goes to see it" Johnson adds at the end of her interview. A funny play with resounding themes, talented actors, and a willing director await viewers. As of January 22nd, the play is scheduled to open on February 15th. The dates include February 15, 16, 21, 22, 23. For anyone    wishing to be a part of the next school play, Mama Mia, this years school musical, auditions will be held on February 26, 27, 28.