Freedom Farmers theft, The Horror!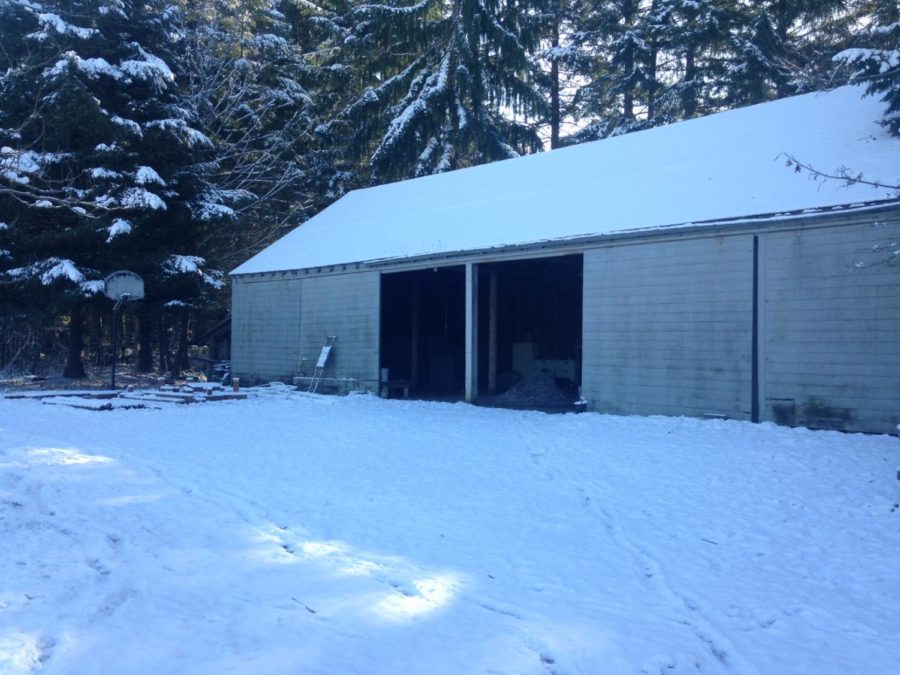 Freedom Farmers, a wonderful program that has been supporting the school for many years, has been getting robbed consistently. Starting three years, all the way to today. From robbing seed, to breaking into the bathroom trailer.
Freedom Farmers is a program for students at OHS. According to Blue Peetz, Freedom Farmer director, "Freedom farmers program, based out of Olympia, is a block class program for students at Olympia High School, for students who thrive when they apply learning to community work. We do work around food and hunger issues in our community. Our students manage a fifteen acre farm off campus. It grows food for our school district's cafeterias, grow thousands of pounds of food for all eighteen schools in our district, Safe Place, Domestic Violence Shelter, and Thurston County Food Bank as well. Students earn credits through that block class. So students can earn credit while growing food for the community." Freedom Farmers is something that really helps the community. It gives students the chance to do more than just learn at school, but also an opportunity to make a difference. They help supply many companies in the area with food, including your very own cafeteria. Lot's of work and money goes into this program, to help make it the amazing thing it is. So it kinda stings when someone abuses it.
Freedom Farmers has been being robbed many times for the past while. Mr. Weeks, a teacher for Freedom Farmers, says, "There has been several robberies, the first one I became aware of was last spring. When someone broke into the farm and stole the road tiller, some bags of seed, and things like that." People break in and steal farming equipment in the night. According to Peetz, "About three years ago, was our first, biggest, and worst theft. Someone came through, seemed like a few people, stole a pallet of potting soil form us, which is about a thousand dollars, thousand of dollars in seed, a whole bunch of tools, our tillers, our lawn mowers, they took thousands of dollars of stuff overnight." Ever since that big theft, Freedom Farmers has been robbed little by little over the years.
Naturally though, Freedom Farmers has taken precautions to help prevent this from happening again. "We ended up getting a locking shed on the property, with some other locking things. We have locked up everything we possibly can," Peetz says. So before there wasn't much protection, most of the equipment wasn't under lock and key. After that first big theft though, freedom farmers decided to invest in some locks, as well as cameras. Since then they have still been robbed, but each one has been less severe then that first big one.
Though getting robbed is crap, and is something that we're striving to avoid, it doesn't set us back as much as you might think. Peetz says, "we're insured, so we were able to make insurance claims and buy stuff. We've replaced everything. We fundraise on our own, so we've had to dip into our reserves for stuff that we would like to spend on other stuff, to replace equipment and gear." Even though the thieves stole roughly eight thousand dollars over the last few years, which stinks a ton, it hasn't affected freedom farmers ability to do what they do best, and that's grow food for the community. They're able to get everything they need replaced fast enough to just keep on growing.
Freedom Farmers is a wonderful program. It supports kids, and community. Yet, over the years either different groups, or the same group of people have been stealing from it. It started out real big, and due to increased security, it has died down a bit. Though they have stolen a lot, Freedom Farmers keeps a smile on their face and just keeps on growing food for you.