Election Day! ASB Elections
Everybody wants to be heard. To have their needs understood and met. The ASB accomplishes that goal by providing potential officers to help govern our school. This collection of officials are elected by the student body who feel that they represent the OHS student population best.
While the Treasurer and Secretary positions are elected by the ASB, President and Vice President are elected by the student population. The position of ASB President is the face of the ASB and so they speak for the school and take student concerns to the administration or other necessary authorities. Their responsibilities are to hold meetings and make important decisions, such as how to use the money from the students for the students. The Vice President helps the President with their duties and hold all elections like the ASB officers for the upcoming year and as well as the court for the school dances.  In addition to those responsibilities, the Vice President also attends these school-based events to encourage and support the students and faculty of OHS.
Electing ASB officers is no simple task. The reasons being all candidates must be active and engaged students in the ASB leadership class and have a long-term dedication to their potential position. Once students are on the ballot, the decision is left to the students. "They vote for their choice of officers through an online survey, and the officers are determined. Students who want to run have to apply, then be cleared, grades fines, all of that. They have to get signatures, then they get on the ballot, [the Vice President] runs the election, I verify the results, and we make an announcement," says Mrs. Costello, ASB Leadership teacher and Activities Coordinator for OHS.
As of March 8th, our officials are Chandler Sam as 2019-2020 President, and Daniel Lee as 2019-2020 Vice President.  "I want to be, and I think I currently am, someone people can look to, and know I have an understanding of how they feel at this school. I participate in the clubs, AP classes, and athletics at a high level. I understand the stresses that people go through, so people can turn to me as someone that understands all their needs," says Sam. During his campaign, Sam focused on tackling stress as his first priority if he was elected, as well as continuing to build a supportive community within OHS.
Lee, on the other hand, directed his attention to his energetic and motivated personality and building connections as a school. "My number one top goal is loving others, and I just want to show that to everyone else, like how do I love others, and how do I love others well," says Lee. He also states that "school is a very competitive atmosphere, and I want to switch that up into an environment where instead of competition, there is collaboration." Both of our new officers have a lot of work to do, and will hopefully do everything they can to make our school the best it can be.
Each year of elections is a new beginning for our school as it continues to expand and strengthen throughout the years. Welcome our new officers and with that, the change that is soon to come.
About the Contributor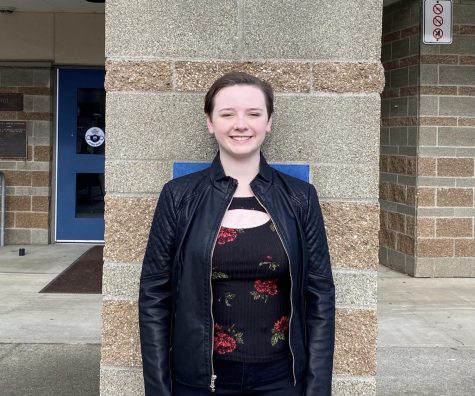 Julia Hardy, Co-Editor in Chief
Hey everyone! My name is Julia and this is my third year writing for The Olympus and my second year as an editor! I'm so excited to keep working on the...