Mistake to Success: The Capitol Center Building
The most noticeable part of the Olympia cityscape is also it's ugliest, The Olympia Capitol Center is the building that residents complain about the most, being known as "The Mistake by the Lake" And in a long battle since dinosaurs roamed the earth, has man wanted to renovate the ugliest building in the town. That day has come but what lead up to it? Why did it take so long? And what's going in it's place, which is the mystery that surrounds this place to this day
The origin of the Capitol Center dates back to the 1960s, as a June 28th 2018 Olympia based blog called "Little Hollywood" said, surprisingly the design of the building was considered top of the line, made by local Architect G. Stacey Bennett, with it's use of space and design it was well liked. Fast forward 50 years and it's quite the contrary, a 2017 Series of Photos by Photographer Ricky Osborne shows the buildings age, the walls are faded and paint is chipping. It's old and grody, and the elevator is a haunting sight like something out of a horror film. Since 1996 the offices for the Department of Corrections were closed and moved back closer to the Capitol, and the building itself was shut down soon after, leaving the space itself to stand vacant for many years without any sign of work being done on it to improve it's conditions and issues with people breaking and entering, while many projects were being planned for the space, none really came through due to budget and a lack of support by city officials that saw any potential in a new venue, until recently
The Current Project known as "Views on Fifth", from an Olympian February 9th, 2019 Article proclaims that the project will be "a mixed-use development with apartments and retail space." Meant to use the space taken up by the former Capitol Center, the Project Manager Ken Brogan touts, talking about his love of Downtown Olympia "I want to revive that building into a gorgeous place for people to work, live, shop and dine, all the while admiring our downtown waterfront in a very nice restaurant."
This is high hopes for the project, which from a August 6th ThurstonEDC article totes that the Capitol Center will have a state of the art parking garage boasting "People will pull into the parking machine which will transport their car to the storage area of the building. When people return, they'll present their ticket, and the machine will retrieve their car. ", these fancy building commodities, restaurants and two other three story buildings along with 90 mid to high income apartments has turned some heads as some feel that in the middle of the homeless problem we're facing downtown that we're just raising our noses and not doing what we truly can do for the community, only catering to a small demographic of people.
While previous developments for the Mistake By the Lake fell flat due to a lack of funding and enthusiasm from the state government officials, these ghosts may haunt the current project due to their similarity to the project in question, high hopes and extravagant ideas, and while there are still some lingering doubts from people, but the hope today is that the Mistake by the lake, won't be any kind of mistake anymore
About the Contributor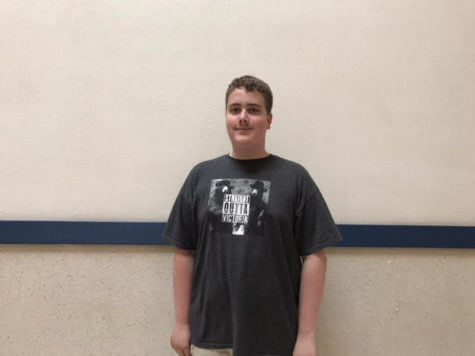 Paul Medrud, Reporter
My name is Paul, and I am a Junior at OHS. My main goal in journalism is to write the best I can. Any topic may be the spice of life and I'm out to prove...