Boys soccer kicks off spring break
Boys varsity soccer took on the Bethel Bison on Saturday, April 1st to kick off spring break. The first half was a nail-biter as Olympia continued to get close to the goal but failed to score after multiple attempts. Right before the end of the first half, Graysen Guy scores the first goal of the game. Intensity picked up as the second half began and ended with two goals by Jake Murphy. After the game, Alexander Gries-Hoffman, a defender for varsity, said "[they] struggled to gain momentum, but were able to finish with a positive result in the end".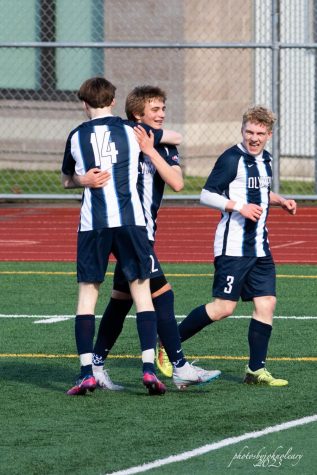 On Tuesday April 4th, the team walked away with a loss. After the first goal scored against them, the team's spirit was defeated and they struggled to fight back and stay in the game. "We gave a good effort, but our confidence wasn't there", says Obi Bruce, a striker on varsity. They plan to come out playing their best this week on Tuesday against Emerald Ridge.