Holiday movies: ranked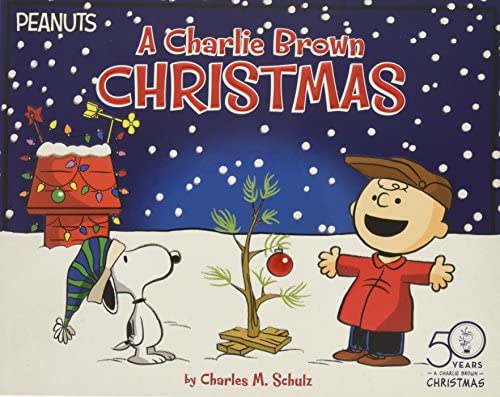 The holidays are a time of joy and relaxation. While some people enjoy caroling, others find comfort in baking holiday festivities, and many love the time off of work and school. However, there is one thing everybody enjoys: holiday movies. In this article, a detailed ranking of the best holiday movies can be found. Scroll to the end to share an opinion!
1.
A Charlie Brown Christmas is an unforgettable classic. A Charlie Brown Christmas hits all the marks for an old classical Christmas movie. The movie skillfully displays cute cinematography, a lovely soundtrack, and delightful little jokes.
The animation is extraordinarily choppy, as sometimes characters will teleport to another position in the same scene. However, this little quirk of it makes the film unique and entertaining to watch. Additionally, their animations are adorable, and it is satisfying to watch their 2d characters bounce around from one plot to another. For example, there is a scene where Lucy is telling Linus off and she somehow magically teleports right next to him. 
Every second of the film is accompanied by a beautiful soundtrack that invokes tranquility. Although, it can get repetitive quickly due to the lack of variety in music choice.
The movie doesn't fall behind by making witty little jokes every now and then. Sometimes the jokes will land or they will go in one ear and out the other, but when they do hit their target you'll have a good laugh. 
Despite this movie being nearly 60 years old, it is still a great movie to watch and is perfect for anyone who enjoys silly movies. 
2.
OHS principal Matthew Grant says "Will Ferrell makes me laugh. It's a timeless movie that makes me crack up every time I see it." there are many very funny moments in Elf such as the moment when Buddy the Elf sees a department store Santa and shrieks "SANTAAAA!"
Another staff member, English teacher Chelsea Peterson says Elf is a "timeless story that everyone should be familiar with; identity, family, belonging, and learning to accept yourself are all worthy ideas that this film explores." the story shows us the love of adoption as one of the senior elves took Buddy and adopted him into the elf word even though he was clearly human. 
Math teacher Andrew Lopez says "I have such a fond memory of watching that movie in the theatre with my wife and laughing uncontrollably through it." Christmas movies somehow bring us together to enjoy one another's company and after all, laughter is the best medicine. Spending time with loved ones around the holidays and finding a favorite movie to bond over can be magical.
3.
Krampus, a 2015 Christmas horror comedy is the perfect movie to watch for a twist on the classic Christmas tale.
This PG-13 film is not your average Christmas movie, as it focuses on the yuletide legend of Krampus. Starring Emjay Anthony and Adam Scott, Krampus follows a family who loses their Christmas spirit. The movie covers the importance of keeping your Christmas spirit by bringing the old German legend of Krampus to life with scary ghost stories and the glories of Christmases long, long ago. Overall, the film has a perfect balance of horror and comedy, while still being very Christmassy.
Enjoy this more sinister side of Christmas while maintaining the Christmas spirit with Krampus. Stay on the nice list and enjoy this legend that is older than Santa Claus himself. Watch Krampus for free on Peacock, or rent it from Hulu, Amazon Prime, and most other platforms, and be good for goodness sake!
4.
Freshman Kate Hall says "I love Home Alone because of the comedy and how chaotic it is!" this is very true because of how Kevin goes through so much to fight off the kidnappers. 
5.
Die Hard is a timeless classic about a New York cop who single-handedly takes on a terrorist group in Los Angeles. The title of "holiday movie" is controversial, but its influence on modern action movies is certain. The movie follows John McClane as he goes through Nakatomi Plaza and fights terrorists to save hostages, one of whom is his wife. While it may not seem like a Christmas movie at face value, traditional Christmas values like family bonding are present.
6.
How the Grinch Stole Christmas is a great movie to sit with the family and start off that jolly Christmas spirit of the year. The run time for How the Grinch Stole Christmas is approximately an hour and thirty minutes. The film follows the main protagonist who had one horrible Christmas and wanted everyone to feel the same way that he felt from that experience. Although it only has an audience score is 56% on Rotten Tomatoes, How the Grinch Stole Christmas remains a timeless classic and an easy-to-watch movie with friends and family. 
 7.
Violent Night is Die Hard combined with Home Alone. It attempts the sweet moments of a traditional Christmas flick with the interjected violence and gore of a hardcore action movie. In its hour and 52-minute runtime the action never really ends. The fights are well choreographed and executed, delivering high-octane thrills throughout the film. However, the delivery of the holly jolly holiday spirit falls somewhat short, the moments feel out of place and forced. But despite its flaws, Violent Night succeeds in delivering a fresh holiday movie to settle down and watch this winter.
8.
It's a Wonderful Life, a 1946 classic Christmas movie, tells the story of George Bailey. George sacrifices his dreams for his community and family but in the end, realizes his life matters because of these people. It's a truly touching tale. It comes close to being a tragedy, but James Stewart carries both the comedic and tragic aspects brilliantly. Tragedy individuates and ends in death, metaphorical or not, while comedy ends in marriage and makes the individual archetypal or condenses some of the related behaviors into a character.
It's a Wonderful Life walks a fine line between these two, as it would be appropriate to call someone a Bailey if they sacrificed their dreams for others' good. However, it ends in the marriage of the community as they all come together. Ultimately, the most memorable part is what is to be done about evil: in the face of evil and undeserved tragedy accept it, for a look at all the good God has given you and rely upon your neighbors' goodwill. Such a film that answers that question well is simply good, whereas if it creates a compelling character, like George, endearing him to the audience; then also brings humor to tragedy thus becoming more reflecting the patterns of life and touching humanity's shared experiences.
Favorite Holiday Movie
Sorry, there was an error loading this poll.