Your favorite rom-coms: ranked.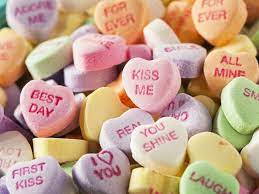 Looking for movies to watch with your significant other? Looking for movies to watch to forget you don't have a significant other? Valentine's Day brings an array of emotions for many. Some enjoy the celebration, others despise it. Whether you're single or in a relationship, hanging out alone or with friends, Valentine's season is the perfect time to binge-watch rom-coms. Here are our rankings!
1.10 Things I Hate About You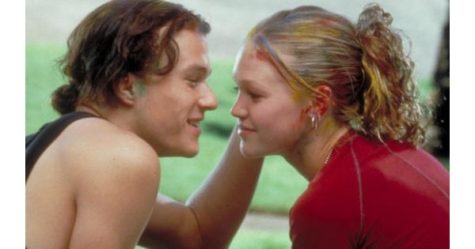 This classic 90s rom-com will forever be at the top of the charts. "10 Things I hate About You" is a modern interpretation of Shakespeare's "Taming of the Shrew," where Lucentio falls in love with Bianca but cannot be with her until her "shrewish" older sister, Katherina, is married. With stars like Julia Stiles, Heath Ledger, Joseph Gordon-Levitt, Gabrielle Union, and Allision Janey, acting performances were quite notable. "10 Things I Hate About You" has a 71 % on the Tomatometer and a 69 % audience score.
(Be sure to catch another interpretation of Shakespeare's play here at OHS on February 10, 16, 17, and 18: #lovehate!)
2. The Princess Bride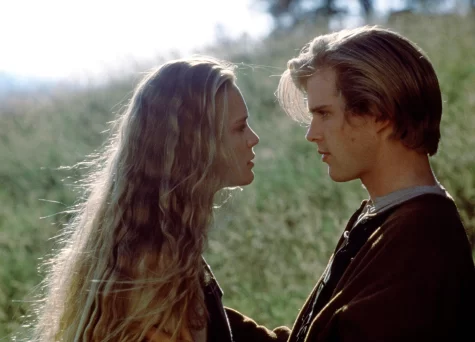 When a sick boy is getting bored of video games, his grandpa drops by to read him an action-filled love story. In the story, the characters Westly and Buttercup become separated and spend an epic journey trying to find their way back to each other. In order to be reunited they must face evils that will try to keep the lovers apart. This classic romance is filled with adventure, drama, and magic, and for many is a childhood movie close to their hearts. It earned a spectacular Tomatometer score of 97%, and an audience score of 94%.
3. Scott Pilgrim vs the World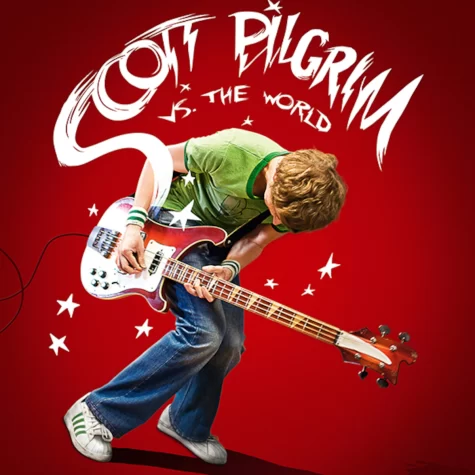 Scott Pilgrim vs the World may not win number one for the best rom-com, but it definitely takes the prize for the most unique. Based on the famous Scott Pilgrim comics written by Bryan Lee O-Malley, Scott Pilgrim vs the World follows Scott Pilgrim as he battles his lover's exes. The oddity of the movie comes from the way it's filmed–it's filmed as if it's a comic. It received an 85% on the Tomatometer and an 84% audience score.
4. Clueless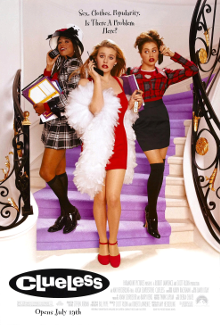 Clueless is another modern interpretation of a classic. Based on Jane Austin's Emma, Clueless follows Cher as rules over her high school. Cher, feeling charitable, takes a new girl under her wing and gives her a social makeover. Her step-brother, Josh, moves in with Cher and her dad, and he and Cher strike up an interesting relationship. Clueless earned 81% on the Tomatometer, and 76% on the audience score.
5. When Harry Met Sally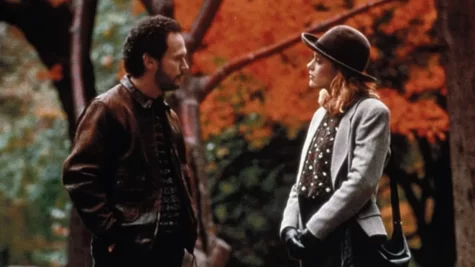 It's a twelve-hour drive from Chicago to New York City, and Sally Albright and Harry Burns are spending it together, despite their differences. After a passionate discussion about how men and women simply can't be friends, they part ways– and meet again in an NYC bookstore 10 years later. This movie is a romantic, humorous, and wild ride from friends to lovers, to friends, to who-knows-where. Set in New York and filled with a jazzy soundtrack including Ella Fitzgerald and Louis Armstrong, it's a critically acclaimed movie with a Tomatometer score of 91% and an audience score of 89%.
6. How to Lose a Guy in 10 Days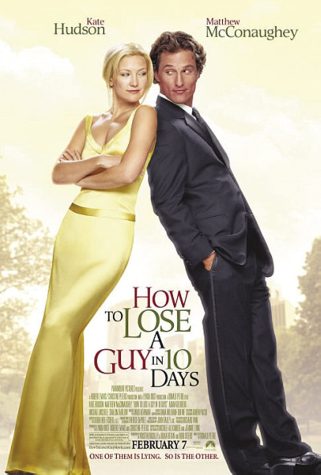 How to Lose a Guy in 10 Days stars Kate Hudson who plays Andie Anderson and Mattew McConaughey as Benjamin Berry. Andie is tasked with trying to get a guy to dump her, on account of her journal article titled "How to Lose a Guy in 10 Days." Benjamin is tasked with making a girl fall in love with him, in order to prove he is a good salesman. By happenstances, they find themselves in a relationship, each having the opposite. How to Lose a Guy had a fairly low score of 42% on the Tomatometer, but a high score on the audience rating at 77%.
7. To All the Boys I've Loved Before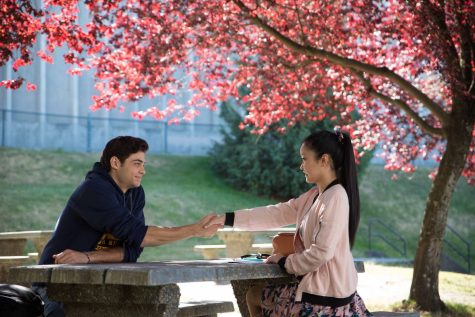 Who's worst nightmare wouldn't be your old crushes reading your secret love letters? In To All the Boys I've Loved Before, Lara Jean (played by Lana Condor) has her entire box of love letters to her hidden crushes sent, and chaos ensues. This is a lighthearted movie filled with fake dating, miscommunications, and high-school drama. To All the Boys was also Noah Centineo's claim to fame, and he's starred in many rom-com's since. It had an exceptionally high score of 96% on the Tomatometer and an 85% audience score.