100 years of Black music
Throughout the last 100 years, Black artists have made some of the most influential music of all time. To commemorate Black History Month, The Olympus is showcasing a timeline with selections of notable Black music.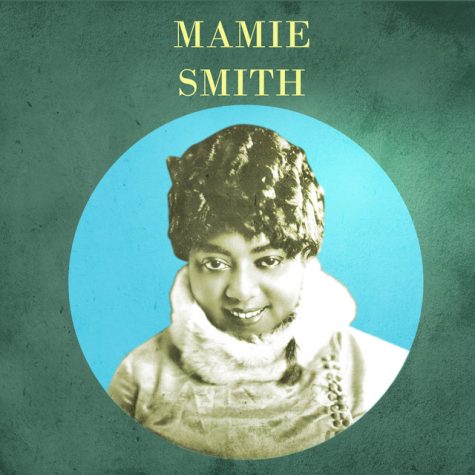 1920: Presenting Mamie Smith -Mamie Smith
Mamie Smith was one of the first black artists in music history to revolutionize the blues genre. She was not only a singer but also a dancer and pianist. Her music consists of vocal blues and jazz. Due to the time period, the recording is rough and scratchy, but that only adds to the dated feeling of the record. While this may make her debut album Presenting Mamie Smith inaccessible to some, old music lovers would enjoy the old-timey feeling of the record.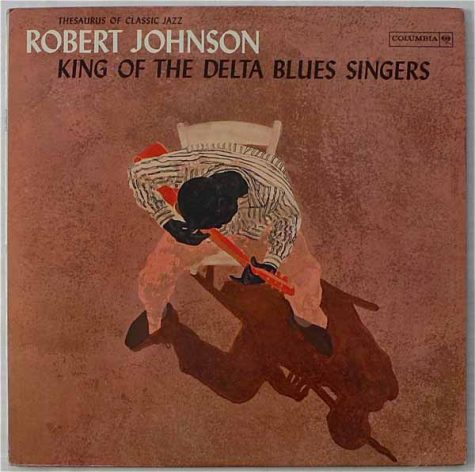 1937: King of Delta Blues Singers -Robert Johnson
Robert Johnson is the king of blues and one of the founders of rock and roll. He was born in 1911 but died in just 1938, becoming one of the first recorded musicians to join the 27 club. Johnson inspired thousands of blues and rock artists, including being covered by the Rolling Stones, Eric Clapton, and the White Stripes. Every available Robert Johnson album is a compilation of the songs he made during his brief time, but the best of them all was the King of Delta blues. In this album, Johnson shows his prowess with the acoustic guitar on nearly every track. He showcases his skill with the slide guitar, which became a staple of American Blues music from then on. Another notable aspect of Robert Johnson's music was his relationship with religion. There was a rumor that spread almost as far as his music about Johnson. The rumor was that he sold his soul to the Devil in order to play guitar as well as he could. This rumor adds a haunting feeling to songs like "Cross-Road Blues", "Hell Hound On My Trail", and "Me And the Devil Blues" as he describes meeting the Devil. While his music didn't reach success before he died, he was well respected by other blues musicians at the time such as Son House.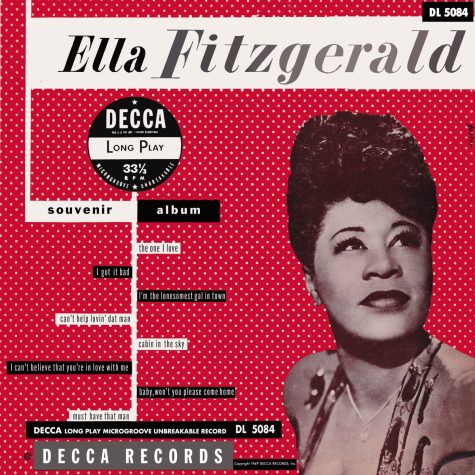 1947: Souvenir Album -Ella Fitzgerald
One of the most influential artists of the 1940s was Ella Fitzgerald. Fitzgerald won 13 grammy awards and won the Grammy lifetime achievement award in 1967. In 1947, she released Souvenir Album. The album oozes the post-World War Two feeling that defined the late 1940s music. Fitzgerald sings with a wonderfully calming voice over a radiant brass section. "I Can't Believe That You're In Love With Me" is a beautifully melancholic love song that holds up even today.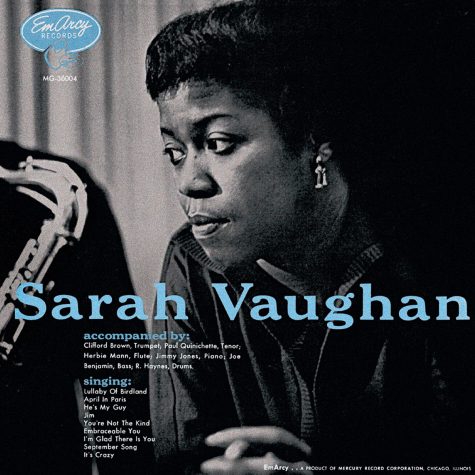 1954: Sarah Vaughan- Sarah Vaughan
Although buried in time with hundreds of thousands of other albums, Sarah Vaughan's self-titled album is certainly one not to be forgotten. The album originally had a total of 9 tracks, and when it was sold on CD  included an extra 10th track. Sarah Vaughan's Self-Titled was originally released on December 18th, 1954. The album was inducted into the Grammys' Hall of Fame in 1999 with additions to being highly rated all across the board during the time of its' release. The undertone of the album is greatly emphasized through the performance of famous trumpet player Clifford Brown, who really brought out the "jazzy" components of the record. The performance of Clifford Brown on each of the songs throughout the album earned its secondary title of Sarah Vaughan and Clifford Brown. One of her more notable tracks is Embraceable You, with a whopping 7,802,082 plays on Spotify.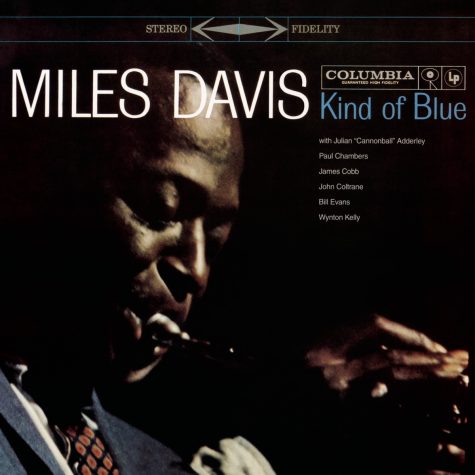 1959: Kind of Blue -Miles Davis
 Miles Davis shaped the jazz scene in the 50s and 60s arguably more than any other single person. In the middle of his prime, Davis released his magnum opus. That was "Kind of Blue", one of the best jazz records of all time. It's a very easy listen, perfect for chill afternoons. The majority of the album consists of light jazz piano and drums in the background focusing mainly on the cymbals. This easy listen is then interrupted by Davis' trumpet, which takes over the entire record. The trumpets and saxophones essentially take the place of any lyrics that would've been there instead. The saxophones were done by another prolific jazz musician, John Coltrane. The combination of saxophones and trumpets almost simulates a conversation between Davis and Coltrane. The album doesn't have vocals because Davis could barely talk after surgery on his vocal cords in 1955. To substitute vocals, Davis and Coltrane found their own way to speak through the music itself. The album is reminiscent of a warm fire on a cold winter night. It's infectiously calming to listen to. Overall, "Kind of Blue" is a wonderful album for pretending to be a detective in a noir film, or relaxing next to a warm fire.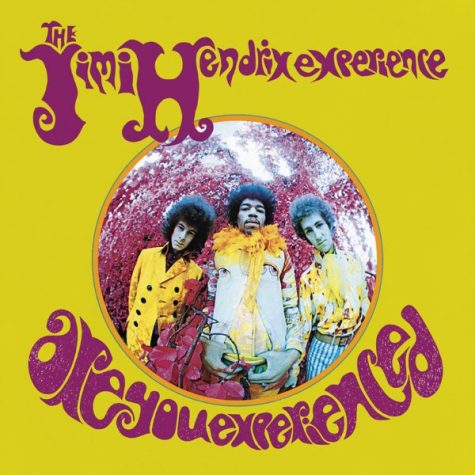 1967: Are you Experienced – The Jimi Hendrix Experience
Jimi Hendrix was a man known for his electric guitar and innovation in songwriting. His album, Are You Experienced, is a staple of his career. It was recorded in 1967, just three years before his death. His album made its mark on the Billboard charts by keeping its number 5 spot for 106 weeks. Tracks like "Purple Haze" and "Foxey Lady" are some of the most popular songs from this album. Every song on this album contained one spectacular guitar solo after another. Which all explored the topic of being at peace with yourself. He took the opportunity to showcase his talents. Rolling Stone lists him as the number-one guitarist of all time. He was the guitarist that defined psychedelic rock with his spellbinding abilities on the guitar and his unique lyrical choices. He explores the topic of being at peace with yourself.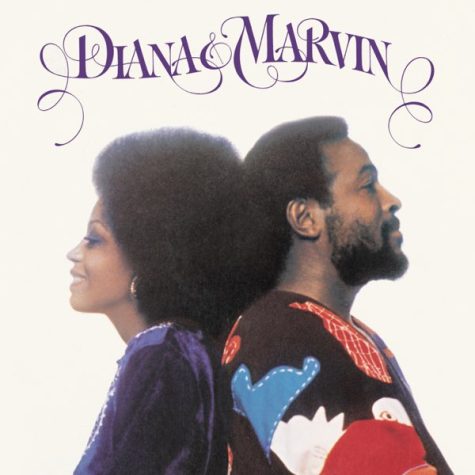 1973: Diana and Marvin- Diana Ross & Marvin Gaye
Diana Ross was a quintessential artist of the 70s, achieving that through a mix of R&B and Soul music that partially defined Black music of the 1970s. Along with the likes of Marvin Gaye, Stevie Wonder, and Sly and the Family Stone, Diana Ross shaped the upbeat R&B movement of the early to late 70s. Ross' solo career took off after her cover of Marvin Gaye's "ain't no mountain high enough". That song was nominated for best female vocal performance in 1970.    In this album, she collaborated with the same artist she covered, Marvin Gaye. Ross's vocals are absolutely the highlight of the album. Another highlight is the instrumentation, which is made up of beautiful pianos and soulful bass lines. Ross and Gaye work off of each other throughout the entire album which spawned several beautiful and iconic love songs. Even on the weakest tracks, Diana Ross and Marvin Gaye's chemistry makes it worth a listen. On the best songs, however, Ross and Gaye come together to create some of the best romantic soul music of all time.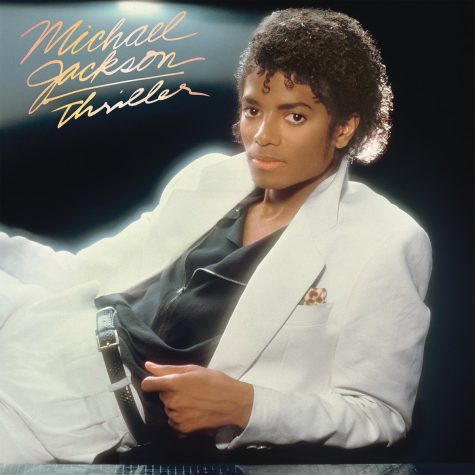 1982: Thriller – Michael Jackson
Jackson's 6th but all-time legendary album, released November 29, 1982, reshaped pop culture and the music industry for years to come. It was released by Epic Records and produced by Quincy Jones, who had previously worked with the famous popstar on his 1979 album Off the Wall, and managed to earn the album over 34x platinum awards and a record-breaking 8 grammy awards at the 1984 Grammy Awards. By far one of the most successful and best-selling albums of all time. Michael wanted to make an album where "'every song was a killer'" and exceeded those standards with each of those songs being all top hits and singles composed into the album. In 2008, the album was inducted into the Grammy Hall of Fame and is still to this day considered the best-selling album of all time, with over 70 million copies sold worldwide.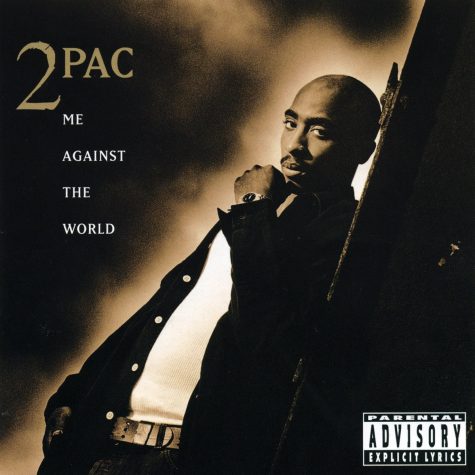 1995: Me Against The World – 2Pac
On March 14, 1995, Tupac Shakur's third studio album was released by Interscope and Jive Records drawing lyrical inspirations from his prison sentence, troubles with the police, and personal experience with poverty. The 65-minute album was made intentionally to be based more on his personal and reflective life than his other previous albums and to show respect for his hip-hop audience for the "art form." The album was released while Tupac was imprisoned for sexual abuse charges that made an immediate impact on the music charts. It debuted at number one on the Billboard 200 for four weeks while also topping the Top R&B/Hip-Hop Albums charts. Some of Tupac's greatest hits/singles ("Dear Mama, So Many Tears, and Temptations") came from this album with the song "Dear Mama" being the album's first, and most successful, single to debut in February 1995. The single topped the Hot Rap Singles chart that peaked at number nine on the Billboard Hot 100. The album overall was the best-selling album of the year in the U.S. at the time. It received double platinum from the Recording Industry Association of America (RIAA) and was nominated the Best Rap Album at the 38th Grammy Awards as well as "Dear Mama" was nominated for Best Rap Solo Performance. Critics who listened to the album ranked it as one of the greatest hip-hop albums as well as one of the greatest albums of all time.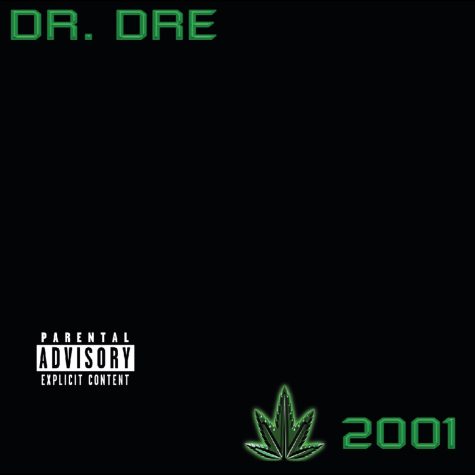 1999: 2001 -Dr. Dre
Dr. Dre's 2001 album went to number two on the Billboard 200 chart. Dr. Dre, known for discovering famous rappers Eminem and Snoop Dogg, released 2001 at the very end of the twentieth century, on November 16th, 1999. It included three singles that topped the charts: Still D.R.E. (featuring Snoop Dogg), Forgot about Dre (featuring Eminem), and The Next Episode (featuring Snoop Dogg).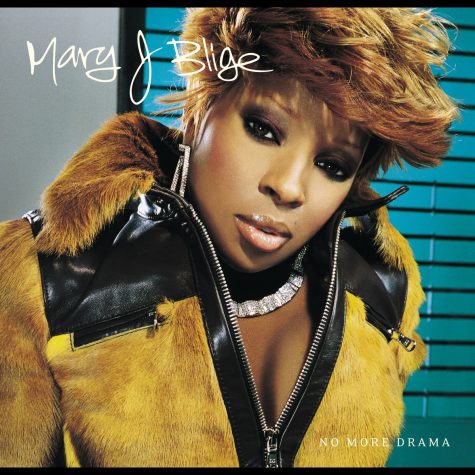 2001: No More Drama -Mary J. Blige
Mary J. Blige's album, No More Drama, hit the charts on August 21st, 2001. This was her 5th studio album which was made following her success with her 4th studio album, Mary, No More.  This album received three nominations from the NAACP and the MTV Music Video Awards. Keeping to the genre she continues to pave her way into the R&B, Soul, and Pop genres. Her track, "No More Drama," the album's namesake, topped the Billboard charts at number two. Throughout this album, she repeatedly explores the impact and struggles that a person experiences while going through hard times and pain. A theme that showcases through the high-energy introductory song "Love" a song about appreciating yourself and "Keep it Movin'." The high-paced tempo not only makes it great for a workout playlist but also to boast your mood.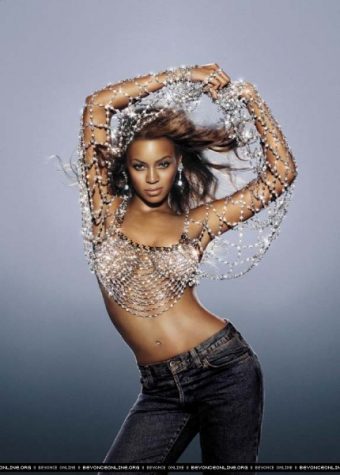 2003: Dangerously in Love -Beyonce
Beyonce is more relevant than ever after breaking Grammy records back at the beginning of February. Her album, Renaissance, may have broken the record for most Grammys but Dangerously in Love helped launch her solo career. This album, released on June 20th, 2003, is a masterful blend of several genres. This album starts out with more upbeat pop songs and explores more lyrical ballads in the second half. Beyonce draws out her inspiration from Arabic music (notably in Baby Boy) and her music background in Gospel. She used this album as an opportunity to showcase her wide range of talents. Her main theme for this album was love. Her relationship with Jay-Z is alluded to within mists of the rumors of this relationship. The album also touches upon emotional honesty with love and oneself. This album is really a staple of Beyonce's music collection. From the emotional ballads to the high-energy songs, it's no surprise it was a hit with the audiences.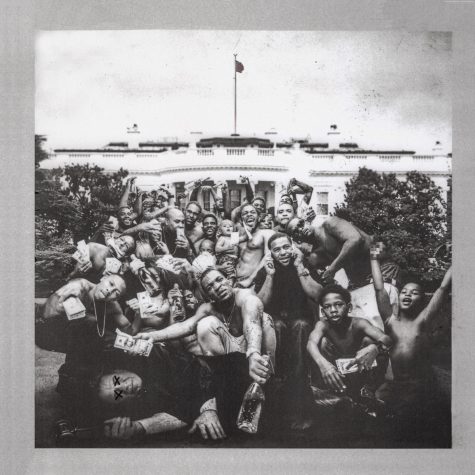 2015: To Pimp A Butterfly -Kendrick Lamar
To Pimp a Butterfly is the third studio album by Kendrick Lamar, released on March 15th, 2015. The album itself is primarily experimental hip-hop, however, Kendrick does incorporate several other musical styles such as jazz, funk, and soul. The thematic element of the album is just as dissimilar, with themes ranging from ruthless self-critique to racial inequality. TPAB was nominated for seven Grammys in 2016, and he also won his first two golden gramophones for "Best Rap Performance" and "Best Rap Song" in 2015 for TPAB's track "I". One of the most unusual but ingenious factors of this album is the transitions from song to song throughout the album, which is demonstrated in "These Walls" and "u" when listened to chronologically. "These Walls" ends with the lyric "Found myself screaming in a hotel room" and then the track "u" opens with Kendrick screaming. This small yet significant detail comes to show the thoughtfulness put into this album, which took a total of two years for the rapper to produce.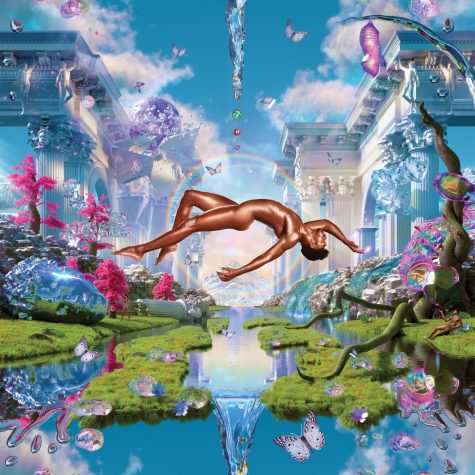 2021: Montero -Lil' Nas X
Lil' Nas X's hit album Montero (released September 17, 2021) has many songs that hit the charts. The songs Industry Baby, and Montero, were both songs that hit the top 100 on the Billboard charts, with Industry Baby becoming number two on the charts. The album has a wild wave of emotions from being inspirational to depressing and emotional. The album was his first to release after he came out as gay, and the themes reflect that. In every song that has to do with love in the album, he talks about multiple different scenarios with him being gay. From That's What I Want talking about what he wants in a relationship, to Sun Goes Down talking about how he was treated as a result of his race and sexuality, and how he processes it. Lil' Nas X incorporates different music genres such as pop, and rap, and he uses each genre masterfully.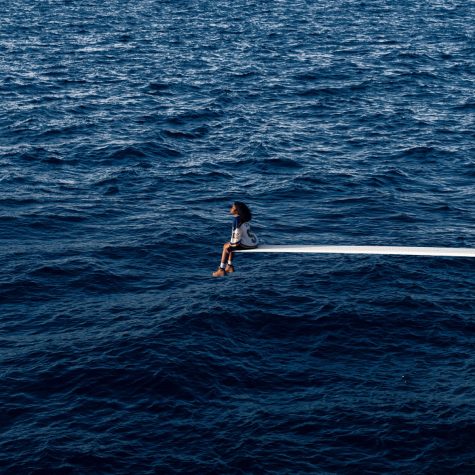 2022: SOS -SZA
One of the highest-grossing albums of the new year, SOS by SZA is one of the most iconic and recognizable albums of the 2020s. SOS debuted at number one of the Billboard 200. SOS spent nine consecutive weeks atop the chart, breaking the record for the longest-streaming R&B album in the United States. This makes SZA one of the longest-running top female artists since Whitey Houstons' Whitney (1987). The album received many criticisms and praise for SZA's electric/more modern vocals, with several forms of media ranking it as one of the best albums of 2022. SOS contains many different features to appeal to a wider range of audiences, ranging from Travis Scott to Phoebe Bridgers. The top song of the album was "Kill Bill", blowing up on Tiktok and holding 526,449,904 total streams on Spotify, making it her #1 most played on Spotify previously. In the track "Kill Bill", SZA discusses contemplating the homicide of her ex, after feeling hurt and jealous that the singer's ex has a new girlfriend. SZA's smooth vocals mixed with this almost "relatable" topic make it obvious why it has become her most played track. 
Leave a Comment