Horoscope 12/11-12/18
Sagittarius (Nov 22- Dec 21)
Your plans will finally be set in motion. Try to take a chance and revel in your success without worrying about what could go wrong.
Capricorn (Dec 21- Jan 21)
Take a break and enjoy the things that you have in your life. Find some way to celebrate and do something that you haven't done before.
Aquarius (Jan 21- Feb 19)
A new person will come into your life as a friend or more. They may replace an old relationship, and that could be a good thing.
Pisces (Feb 20- Mar 20)
You will face a great challenge in the coming week. Be sure to use both your intelligence and instinct to overcome it, and you will be rewarded.
Aries (Mar 21- Apr 19)
Next time you put others over yourself, stop and think about whether you're providing a fair solution or are just too afraid to assert yourself.
Taurus (Apr 20- May 20)
Recently, you've sacrificed your relationships with others to achieve material success. Think about what you really want in life, and adjust your habits accordingly.
Gemini (May 21- Jun 20)
Work hard and stop putting off a creative project that you're passionate about. Alternatively, if you no longer feel passionate about it, drop it.
Cancer (June 21- Jul 22)
This week, you will be rewarded if you keep a stable routine, but be sure not to lose your ability to adapt.
Leo (July 23- Aug 22)
Through opening your mind to new ideas, you will see the world more clearly. Take this new view as an opportunity to do things you never knew you wanted.
Virgo (Aug 23- Sep 22)
Be careful in the coming days, and think hard about every decision you make. You will need to dip into your own best wisdom to truly realize your goals
Libra (Sep 23- Oct 22)
Be sure to understand that fulfillment in life doesn't just come from your own pleasure. You will be rewarded for the effort you put into making others happy.
Scorpio (Oct 23- Nov 21)
You will have the opportunity to make a big change in your life, but make sure not to do anything rash or you will suffer the consequences.
View Comments (1)
About the Contributor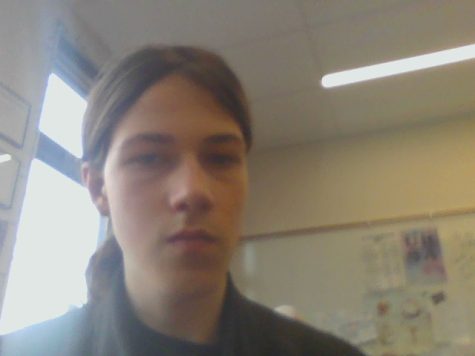 Cole Hamilton, Journalist
Not to be confused with scottish politician Alex Cole-Hamilton, Cole Hamilton is a journalist for The Olympus. When they aren't working on a story, they...